Final Fantasy XIV patch 5.3, slated for release on August 11th, has received a shiny new trailer and a whole load of delicious details.
The trailer is naturally a bit spoiler-y, so if you haven't caught up to the current content or simply don't want to know what's coming, then you may not want to read on. Just a heads-up. With that out of the way, let's take a look at what this patch brings with it.
Bringing an end to Shadowbringers
First things first: this patch is a big one, story-wise, as it heralds the end of the Shadowbringers expansion. From 5.4 onwards, the plot will be building towards the unannounced next expansion. That means that at minimum we can expect plot twists, climactic battles, and (knowing Shadowbringers) a few tears being shed.
There's a new dungeon and a new trial, and both of these are almost certainly tied to the Main Scenario Quest, where we'll be hopefully unravelling Elidibus' dastardly plot. The dungeon—The Heroes' Gauntlet—causes "the whole of Norvrandt" to become a battlefield, and judging by the trailer, I'm going to guess things are going full-on apocalypse.  As per usual for new dungeons, you'll be able to tackle this either with other players, or with NPCs using the Trust system.
Even less is known about the new trial. The notes describe our target as "a fearsome new foe possessed of immeasurable might." It'll have both Normal and Extreme difficulties, and this will almost certainly be the climactic fight that brings the Shadowbringers arc to a close. As such, it's not surprising the identity of this foe is being kept quiet.
That's unreal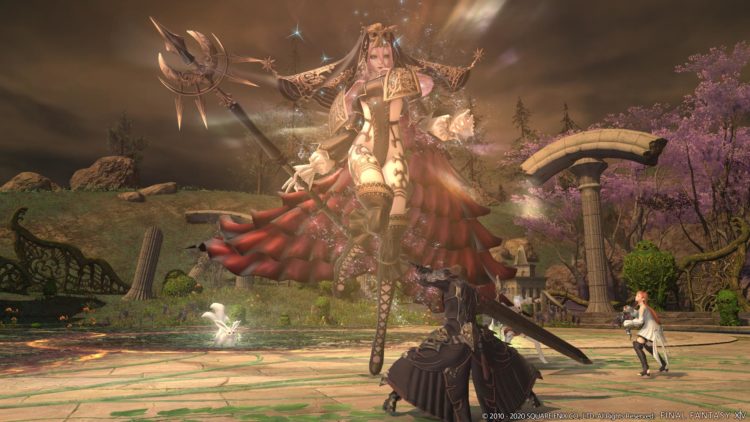 If you're not into the Main Scenario Quest for some insane reason, then there's plenty more to keep players occupied. The second part of the YoRHa: Dark Apocalypse raid, The Puppets' Bunker, will be available in 5.3, and I'm already dreading having to write a guide for that. The next part of the Weapon series questline, The Sorrow of Werlyt, will also be present. This is more story-focused and will close off with an event battle, which I'm guessing is the weird Gundam-esque thing in the trailer.
The more hardcore players can also delve into Unreal Trials. These weekly challenges task players with facing off against an earlier primal battle, scaled up to be a match for level 80 players. The first week will see Shiva giving players the cold shoulder as she shrugs off your attacks. Triumphant players can take part in a new mini-game, which awards tokens that can be exchanged for special prizes.
Gathering new players
Gatherers and crafters haven't been forgotten either. New custom deliveries, updates to Rowena's House of Spelenders, recipe search functionality, and more are being added, alongside a Dwarven beast tribe focused on crafting. Patch 5.31 will further aid crafters by adding in the third phase of the Ishgard Restoration. Soon after, patch 5.35 will continue the Save the Queen questline, letting us upgrade the impressive Relic weapons (or the literal stick you got if you're a White Mage) further.
But wait! There's more! The Yo-Kai Watch collaboration event is coming back, so you, too, can rock around in the world's most ridiculous floating go-kart. There'll also be new rewards on offer for those who finished it off last time.
Finally, this patch brings with it the long-awaited rework of A Realm Reborn. Flying mounts will be available for use in the A Realm Reborn areas, and the quests have been streamlined to cut down the amount of faffing around you need to do to reach the Heavensward expansion. This also comes alongside a rework of the free trial, which I'll be covering in a separate story shortly.
Final Fantasy XIV patch 5.3, Reflections in Crystal, is due out on August 11, 2020 and more details can be found on the official site. It's a big one. Mark your calendars.