There is no doubting the colorful success of Mediatonic and Devolver Digital's Fall Guys: Ultimate Knockout. With over 2 million copies sold on Steam and over 23 million hours watched on Twitch, the game about falling jellybeans looks set for a prolonged period of success. However, like with anything popular, there are always individuals out there looking to spoil the party. Enter the Fall Guys: Ultimate Knockout cheaters.
The online game that promotes fun and cute costumes has cheaters, what a bummer. Plenty of examples have been sighted on Twitter, Reddit, Steam, and more. If you want to see just how a Fall Guys: Ultimate Knockout cheater ruins the fun, marvel at the examples below:
Problems abound
Despite the community outcry, it appears that the developers do not yet have a robust anti-cheat system. For now, players can report cheaters to the Fall Guys: Ultimate Knockout Discord. Whether any sure action will be taken remains to be seen though. In response to Polygon, Mediatonic stated that the team was aware of the issues. A fix will hopefully be in place soon so healthy competition can resume.
As for why there are Fall Guys: Ultimate Knockout cheaters, perhaps cosmetics are too good to pass up. Winning an episode of Fall Guys: Ultimate Knockout rewards you with crowns. Together with the currency of kudos, they can be spent on kitting out your jellybean. Looking good is something everyone pursues, so perhaps these problems with cheaters should be expected.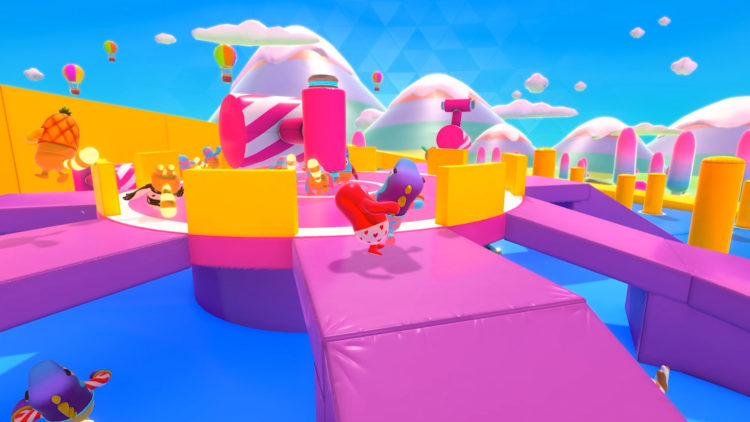 While all of this is bad news for players at the moment, perhaps it isn't the worst for Mediatonic. The unprecedented success of the new game must have caught them by surprise. They surely must have their hands full between dealing with the server loads and the cheaters.
If you have not tried out the game, you should give it a whirl. Our review found the game to be "bright, colorful, zany, and it controls well." To be fair though, our reviewer also found that "some of the round types are simply obnoxious and the RNG makes each game a crapshoot."