Fortnite is known for its creative emotes, skins, and dances. Their newest addition, "The Renegade," was announced by Epic Games. This dance originated from the platform Tiktok, and it went viral. Now, you have the opportunity to show off the viral dance in Fortnite. The Renegade was announced via Fortnite's official Twitter page.
https://twitter.com/FortniteGame/status/1284276702131089408
Previous issues with Fortnite dances
It is unclear whether the original creator of The Renegade dance worked in affiliation with Epic Games. In the tweet, Epic Games uses the @Jalaiah, directly referencing where the original dance began. However, Epic Games has faced many issues surrounding creating dances that are popular. This includes a number of lawsuits that were filed against them, for example one by Alfonso Ribeiro, better known as Carlton from the 90s classic Fresh Prince of Bel-Air. Perhaps, this suggests that Epic Games is making more of an effort to ensure existing dances and emotes are not available in-game without giving any credit.
Usually, when Fortnite adds a new emote which is affiliated with a creator, posts and advertisements surrounding it are usually shared by both parties. Currently, Jalaiah is yet to post anything regarding the dance. Moreover, The Renegade will not be added to the Icon Series, which makes it hard to say if there has been a collaboration without an official announcement.
Also, the inclusion of The Renegade shows how pop culture is increasingly influencing video games. On January 16, popular Fortnite player Tyler "Ninja" Blevins announced that his own skin would be added into Fortnite. This skin proved to be popular amongst Fortnite fans.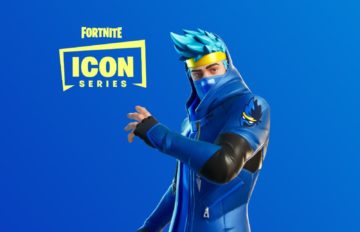 Before The Renegade was added to Fortnite, Jalaiah became unrecognized for his iconic dance, even when its popularity was increasing on TikTok. Now, this dance has been incorporated into Fortnite and received credit for his contribution to pop culture. It is not known when The Renegade will be removed from the Fortnite store. You should get your hands on it before it is too late!