Victor Von Doom, also known as Doctor Doom, is one of the few villains included in the Fortnite Chapter 2, Season 4 Battle Pass. The Fortnite Doctor Doom challenges unlock more cosmetics and mostly just require you to travel to different areas of the map. These are similar to the other Marvel hero challenges which direct you to different areas of the map. An example of this is visiting Jennifer Walter's office for the She-Hulk challenges. The only potential obstacles are enemy players, as they may be completing the same challenges, therefore, landing at the same parts of the map.
Take Doctor Doom to his Domain
To begin, the Doctor Doom awakening challenges, equip the skin from your locker and hop into a match. The first challenge you are faced with, is visiting Doctor Doom's statue. To do this, head over to Doom's Domain, previously known as Pleasant Park. The statue is positioned at the center of Doom's Domain. Once you climb the stairs, the challenge will be marked as complete.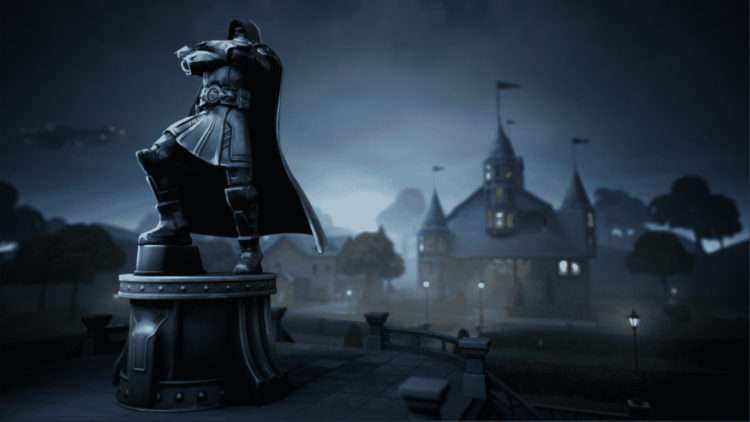 The second Fortnite Doctor Doom challenge requires you to visit the giant throne which is not marked on the map. The throne can be found on the south-eastern part of the map, close to the small mountain outside Retail Row. When you arrive, you will notice that the throne is an assembly of rocks and trees. Just approaching it is enough to complete the challenge and you are ready to move on.
The final challenge may prove to be the most difficult. You have to achieve a victory royale while wearing the Doctor Doom skin. The quickest and easiest way to complete this challenge is in the Team Rumble game mode. Then, once you have gained the win, perform an emote at the victory royale screen and the final challenge will be complete. Once you have completed all of the Doctor Doom awakening challenges, you will have access to all of his cosmetics.