Fortnite has recently introduced a lot of new skins based on popular icons. We got the perfect pairing of the Xenomorph and Ripley, while both Batman and Harley Quinn are set to get unique skins as well, courtesy of a comic crossover. However, Fortnite has its own characters to draw upon nostalgia from now. One of the more popular skins in Fortnite is getting a refresh of sorts, with a female Midas skin named Marigold leaked ahead of time.
Similar to Agency Leader Midas, who appeared in Fortnite Chapter 2 Season 2, Marigold sports the same pale skin, gold irises, and a cloudy right eye to complete the whole look. Midas himself was no slouch in the looks department. In addition, he could turn basically anything into gold with just a touch.
All that and his connections to all the other characters in Fortnite lore makes for an intriguing combination.
As for the latest family member, Marigold brings her own attractive qualities to Fortnite. Marigold possesses the ability to gradually turn her entire body into gold. The more she kills in the battle royale, the more gold will shine through. In her final form, she is literally a golden statue brought to life.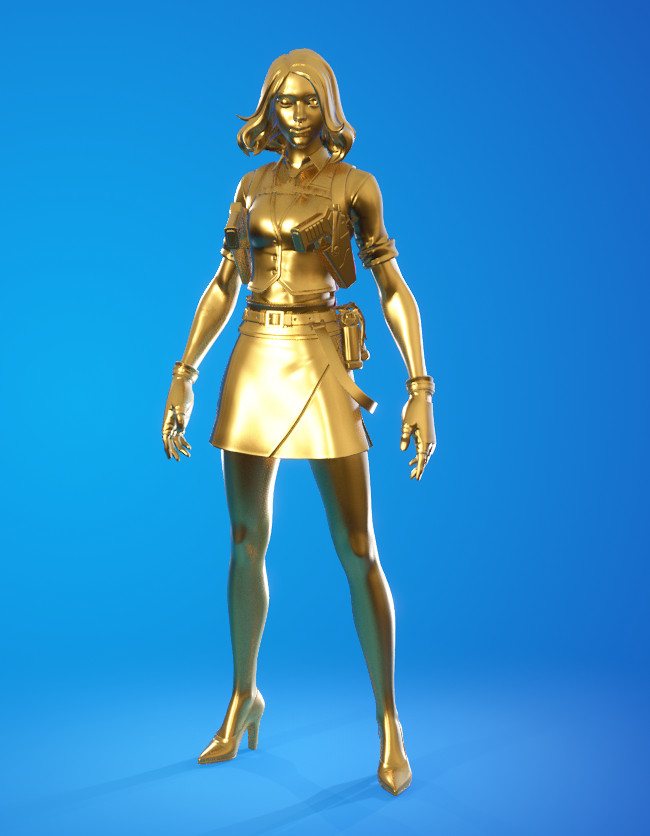 Future target
Thanks to the same data miners that unearthed the impending arrival of Marigold, we already know how we can get our hands on this new skin in Fortnite. 
Marigold will arrive alongside an upcoming bundle that will cost players some V-bucks. Players will get twin golden short swords for pickaxes, and a duffel bag with gold bullets that is likely to be back bling. The bundle will also contain challenges that reward up to 1,500 V-bucks.
As for when you can get your hands on the Marigold skin in Fortnite, a release date is still unknown. Her debut in the item shop will be glittering, that is for sure.