Fortnite fans can celebrate the spring season in the battle royale's brand new Spring Breakout event. Starting tomorrow, March 30, players will have access to new Outfits, challenges, and rewards. Plus, a new character and a competition will arrive later this week. You can even bring Fortnite's new looks to life with printable masks.
Fortnite's Spring Breakout event will bring in new spring-themed Outfits, including a dapper tuxedo-clad bunny and two rusty robot ducks. Epic also teased "the return of some fan-favorite outfits" — Bunny Brawler, Rabbit Raider, and Quackling. The Outfits will be available in the Item Shop this week. Starting today, you can match your Fortnite character IRL by downloading foldable pastel bunny and duck face masks. You can choose from Stella, Rabbit Raider, or Webster, but do note that the projects vary in difficulty and time. Alternatively, you can create one of three foldable figurines.
Speaking of Webster, the dystopian robot duck joins Fortnite as a new character on April 1. Webster's first Legendary Quest comes with a brand new Tactical Quaxes Pickaxe reward, and players can also earn an Egg Launcher this week.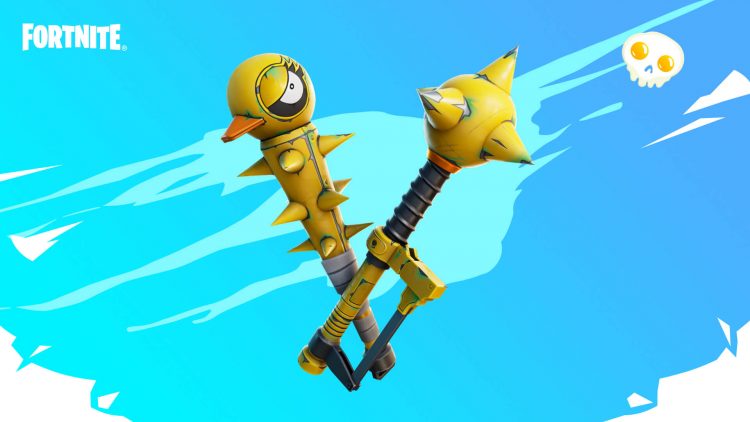 Fortnite Spring Breakout's eggscellent competition
Friday, April 2 marks the start of Fortnite's new Spring Breakout Cup, a Duos competition where two players team up to earn points in up to 10 matches within three hours. According to Epic, "the top-performing Duos in each server region" will earn "the Webster Outfit and the Mecha-Feathers Back Bling." However, only players at level 30 and above with 2FA enabled are eligible to participate in the competition.
Fortnite festivities are aplenty in the days leading up to Easter weekend. The Spring Breakout event is the perfect way to ring in April, but for Fortnite Crew members, the fun won't stop there. On March 31, subscribers to the service will receive a new character named Alli. This feisty feline comes with her own Outfit and accessories, as well as her own loading screen.