Another cool useful item is coming to Fortnite, and it sure packs a punch. No, it's not a weapon but rather a new vehicle called the "Quadcrasher". This vehicle is going to make destroying things easy, and its added speed will definitely help players. However, Epic hasn't given us an actual release date beyond that it is simply "coming soon" to all platforms.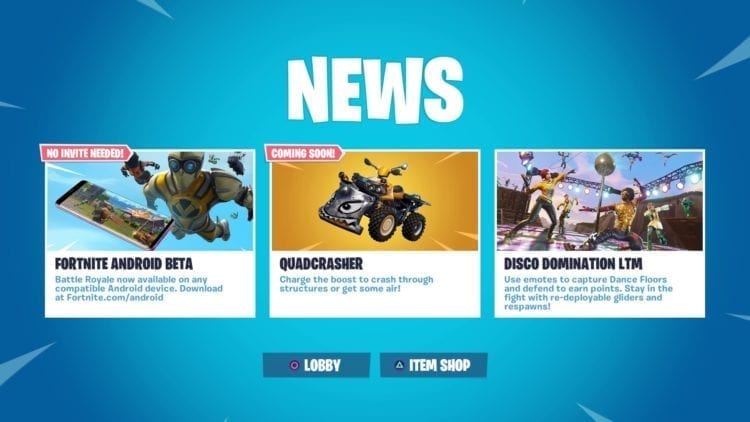 What is Quadcrasher?
Its description reads as follows, "Charge the boost to crash through structures or get some air". So basically it's designed to cause the most devastation in a single blow, which will certainly make building and maintaining your structures harder. Once it's finally released, this will add a whole new challenge to Fortnite.
Fortnite's next update, 6.10, is scheduled to release at some point this week, and hopefully, Quadcrasher is released alongside that. Players should also not forget that Halloween has also begun in Fortnite, with plenty of items out now and coming soon to add your gameplay.  These new spooky themed items include the Skull Trooper and Skull Ranger skins, a Skull Sickle Harvesting Tool, and the Crypt Cruiser Glider.
Quadcrasher will be the third vehicle to be released in the game since Fortnite's original launch. It joins the Shopping Cart and ATK. Don't forget to check out previous coverage on Fortnite and get ready for the retail version coming to stores soon. You can also check out Fortnite's Fall Skirmish Week 3 results right here.
I love these new additions coming to the game and cannot wait to take the Quadcrasher out for a test ride, as I am sure many others will as well. Hopefully, Epic Games gives us a full-blown release time for when this vehicle is available as well as any other exciting news coming before the end of the year.