Forza Horizon 4 doesn't officially launch until October 2, but players who dropped some extra cash on the Ultimate Edition have the chance to play early. This bonus perk was activated as of September 28. Thus, UE players have a chance to increase their rank ahead of the influx of general players.
In addition to early access, the Ultimate Edition includes several pieces of additional content:
Forza Horizon 4 Car Pass – This perk gives players access to all DLC cars as they're released. The total amount will be 42 vehicles.
VIP Membership – VIP members are constantly rewarded for their playtime. On top of receiving three exclusive vehicles, members also get a 2x credit bonus at the end of each race. Additional perks include Crown Flair, Vanity Items, Emote, and Car Horn, and weekly bonus Super Wheelspins.
Expansions 1 and 2 – Forza Horizon 4's take on Britain is already sizeable, but in typical Playground Games fashion, even more will be added to the world soon. The first expansion will be released later this year —December 2018. As for the second world expansion, that will arrive at some point within the first half of 2019.
Formula Drift Pack – This includes seven vehicles that are designed for one specific purpose: drifting (hence the name). This DLC pack is also cross-compatible with Forza Motorsport 7, thus adding the same cars to the garages of sim fans.
Best of Bond Car Pack – The name says it all: these are ten cars made famous by appearing in James Bond movies.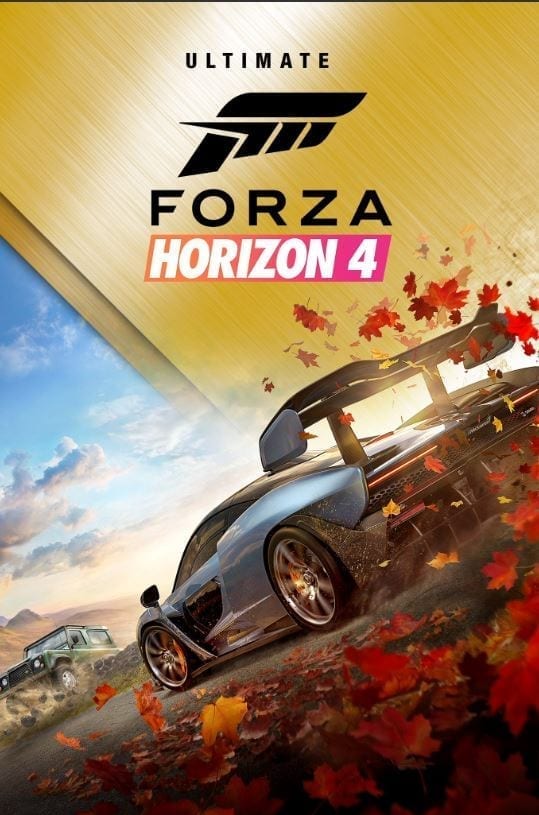 Like so many other titles today, Forza Horizon 4 is seperated into three different tiers depending on how much you're willing to pay. With all of that extra content, it's no wonder why the Ultimate Edition is the highest of said tiers, coming in at the steep price tag of $100. A steep price point, but still cheaper than buying all of those perks individually on top of the price of the Standard Edition of the game (which is the usual $60).
If this price is too high, consider waiting for just a few more months longer. As evidenced by Forza Horizon 3, Microsoft has a habit of spontaneously dropping the price of Forza games every now and again. So, you'll eventually be able to pick up the Ultimate Edition for a price fairly close to the Standard Edition.