During Microsoft's Xbox E3 2021 presser, the next generation of the Forza Horizon series has finally been revealed: Forza Horizon 5. Developed by Playground Games, Forza Horizon 5 will take the series into Latin America for the very first time with this title's new host country of Mexico, a location that was previously rumored. Playground describes it as the "largest, most beautiful open-world that we have developed."
The poster car for Horizon 5 is AMG's Project One, blasting over Mexico's desert roads. The team has worked hard to recreate the country with authentic townscapes and pinpoint representation of the surrounding environments using photogrammetry data captured in 12K. This has resulted in the highly detailed virtualization of Mexico's immense biodiversity including its lush rainforests, powdery deserts, and even powerful volcanoes. Shown off during the gameplay trailer were intense weather effects such as large dust storms, pummeling thunderstorms, and striking magma flow from a volcano. The verticality introduced in Horizon 4 has been taken up a notch here in Horizon 5's Mexico, as the volcano mentioned is the "highest-point ever in a Horizon game" according to Playground.
"Built for next-gen"
Forza Horizon 5 is being described as being "built from the ground up for next-gen." While this line was primarily in reference to the title coming to the Xbox Series X|S, PC players will also take advantage of the technological improvements, especially those with high-powered components. With this being now four years since the release of Horizon 4, the graphical showcase on display speaks for itself.
Various new game modes will be included, such as all-new arcade multiplayer types and the return of Horizon Live where active players will populate the map at all times.
Forza Horizon 5 will be speeding onto Microsoft's platforms on November 9. Like all of Microsoft's first-party releases, it will be releasing day one on the Xbox Game Pass service.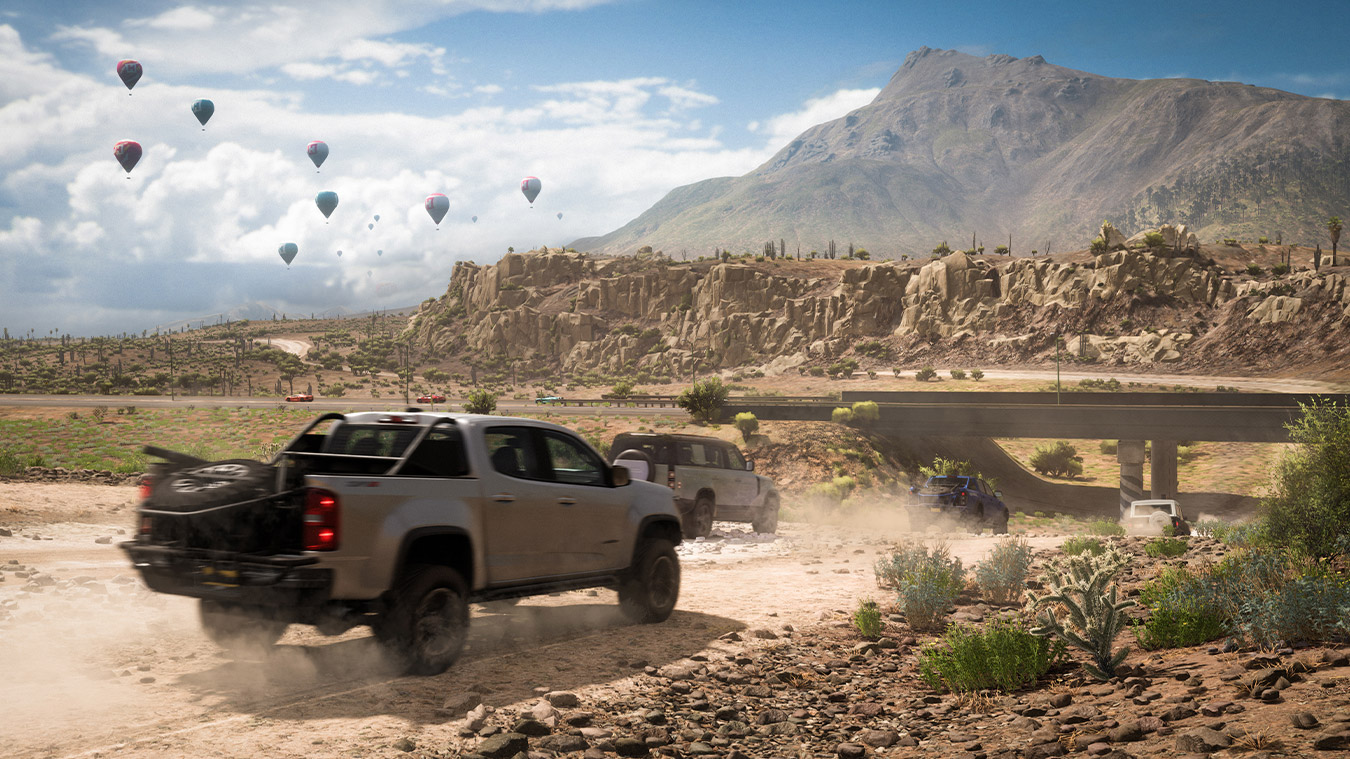 Beyond the horizon
The next generation of Forza Motorsport was also briefly shown after Horizon 5's reveal, though it was just a small clip of what we've seen before. Phil Spencer, the head of Xbox, reaffirmed that the team over at Turn 10 Studios is hard at work building that experience.
This marks the first time in Forza history that a Horizon title will succeed another without a Motorsport release in-between. Thus, the bi-annual nature of the series has officially been broken with no indication as to when that next-gen Motorsport will be coming. By the looks of Xbox's line-up, simulation racing fans should look to 2022 to get their fix from the new Forza Motorsport.