After a long stretch of endless teasing on its Twitter account, the development team at 11 Bit Studios has officially announced Frostpunk 2, a sequel to the chilling city-building survival game — along with a reveal trailer. Like the original, players are once again tasked with handling a metropolis grasping for expansion and power.
The game takes place 30 years after a blizzard overwhelms Earth with a harsh, frosty new climate. This new post-apocalyptic world is showcased in the new announcement trailer, the world overwhelmed with endless snow and violence. The first game saw you building the last city on the planet, developing technology to help combat the deadly cold.
A chilly continuation
The announcement trailer didn't showcase any new gameplay for us, but it'll be similar to the first in the series. As a city-building game, there will be plenty of resource gathering and management required, alongside managing the whims of your new society. There's research for new materials, exploration, and decisions on how you'll rule your new land — with an iron fist, or a more balanced approach. The game takes place 30 years after an "apocalyptic blizzard" swept through the world, and now it's time to survive again and hunt down oil for power.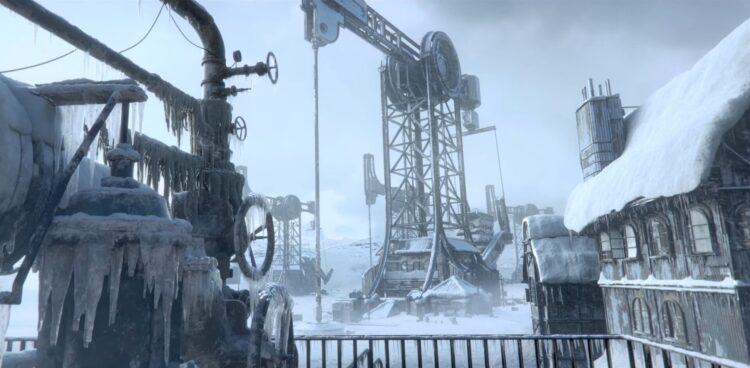 Frostpunk 2 and its predecessor are developed by the creators of This War is Mine, so it's no surprise that the game will feature such heavy themes surrounding survival and human nature. With a new team of over 70 people, the developer promises that the sequel will be broader than the original.
"What players should expect is a wide universe of choices, freedom to shape the society and the city however they see fit – and reap the consequences," said Jakub Stokalski, co-director of Frostpunk 2, in a press release. "Frostpunk 2 builds on the conflicts of its predecessor – survival vs human values, life vs the arctic frost. But most importantly, it adds a new layer that is present in many aspects of the game – be it politics, be it society, be it technological progress – the conflict between humans and their nature."
To celebrate the announcement of Frostpunk 2, the first game will have a free weekend on Steam from August 12 to August 16. After this period, players will need to purchase the game to continue their progress. The sequel will launch for PC, but the release window is currently unknown. The Steam page is now live.
Check out the Frostpunk 2 announcement trailer below: