Frostpunk, a survival strategy game from 11 bit studios, will introduce new content into its standard game mix. The first expansion, The Rifts, will bring a new map and content to the forefront. Alongside the news of its first DLC, the Frostpunk season pass will also become available for the first time, providing a one-time-purchase for those aiming to be a part of the long-term feed of content. This will run you US$24.49 with more content coming at least by the end of this year.
The Rifts provides
As previously mentioned, the first content drop is The Rifts. Although this is available to purchase as standalone content for US$4.99, it will also be included in the game's season pass. This adds a new map to the Endless Mode and adds "new gameplay mechanics"  in order to access new areas. There are also promises of expanding your city outside the normalcy the game has provided thus far.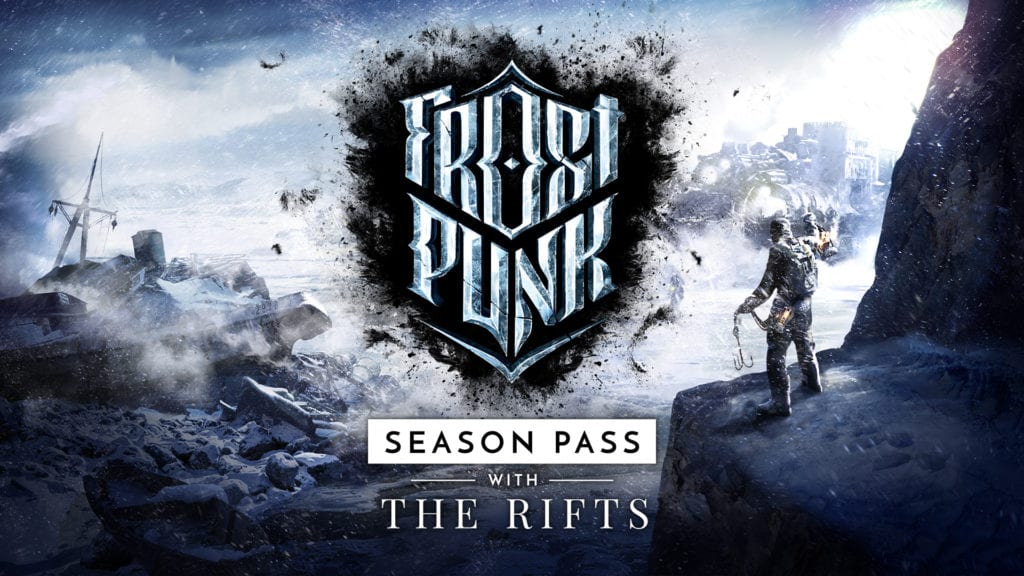 Content on the horizon
For those looking for more from a season pass purchase, it should be noted that there are additional content packs already in the pipeline. The next one being The Last Autumn, landing in Q4 of 2019. This also brings new mechanics and scenarios, along with adding "unique architecture." The game's growth also brings new narrative and lore. 
Following the content for 2019, Project TVADGYCGJR will come sometime in 2020. No, I didn't hit my fat fingers all over the keyboard. This is a code for the "mysteriously titled expansion." 11 bit studios invites you to crack the code, providing nibbles of info in order to do so. The team writes, "Scouts from the city of New London are on the hunt for information and their safe return is expected at the launch of The Last Autumn." What does it all mean, Basil?
Frostpunk initially released on PC on April 24, 2018. The game is also currently slated for release on Xbox One and PlayStation 4 come October 2019, which also may be the reason that things are starting to get in order for additional content.
You can currently buy the base game for $29.99. However, if you've been holding out for more content to drop -like the season pass – you can get it for $24.49 by clicking here. This includes the soundtrack to the game, digital artbook, and of course, newly announced season pass.