Gamescom 2020 is still on, despite several months of delays for rescheduling and replanning. The popular games industry event will be all-digital this year, just like those being held by other companies that refused to cancel their events entirely. Gamescom announced it would go the digital route back in April, but the event organizers have taken their time figuring out how. The event seems to be running full steam ahead now, though.
LET'S GOOOO! 🔥🔥🔥 #gamescom2020 is gearing up: @IGN & Webedia Germany are confirmed as official partners and will produce our #gamescom live shows! @geoffkeighley and @SWAIM_CORP are also part and #up4gamescom! 🙌 More information: https://t.co/sYJ5gAYleA pic.twitter.com/mbIdQNtia3

— gamescom (@gamescom) July 6, 2020
To do so, Gamescom will partner with IGN for the English productions and Webedia for the German equivalents. The German productions might seem surprising, but that's just because the event normally takes place in Cologne, Germany. Geoff Keighley will help produce the event, while Michael Swain will serve as a host for the daily shows.
Almost business as usual
The entirety of the event will air August 27-30 on YouTube, Twitch, Twitter, and Facebook. Gamescom will feature game developer interviews, exclusive demo premiers, influencer interviews, esports, cosplay, and more. It's a little hard to imagine how a show which relies so heavily on its live presence can hope to translate to a digital format. However, Gamescom assures viewers that "there is an opportunity to play, to take part in contests, and to celebrate together." There will also still be a cosplay competition, though it's unclear how that will work at this point.
One thing we can be sure of, though, is an abundance of hot indie games. Gamescom puts a spotlight on some of the most original and exciting games coming out of the indie developer scene. Tune in on August 29 to watch the Indie Spotlight and see what takes place. You can find the full program schedule on the Gamescom official website.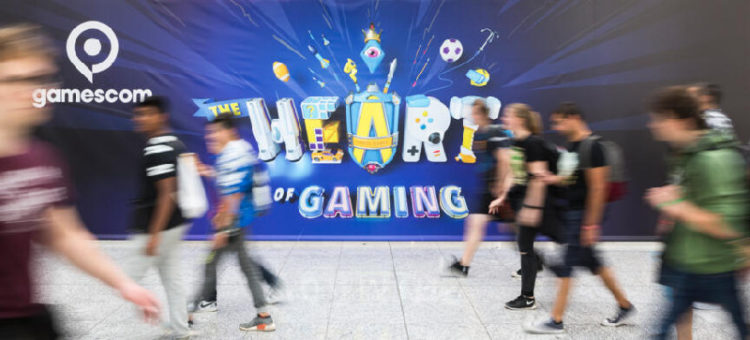 We still have several more upcoming digital showcases this summer, including Microsoft's Xbox Games Showcase on July 23 and Ubisoft Forward this coming Sunday. See it all live or catch up on news with us. We'll cover it all.