If you like games about dour, hulking soldiers in power armor, then you might like Gears 5. You also might be happy to learn that The Coalition is still updating the game with new content and bug fixes. Gears 5 has only been out for a little over two months, but the developers have been releasing new content and fixes at regular intervals. Starting today, Gears 5's Title Update 2 is now live.
This is my… Boomshot
Perhaps most importantly, the update fixes a multitude of bugs and problems. Here are a few of the bigger issues that the patch addresses:
Improved the consistency of the Boomshot (players have been a bit upset with its unreliability)
Flashbangs no longer affect players in cover
Players can no longer use certain low covers to shoot through walls
Fixed an issue with teleporting enemies
The update also brings a lot of other miscellaneous bug fixes, but the changes to the Boomshot and Flashbangs have been the most clamored for by the fanbase. It's also important to fix these issues as The Coalition continues to move into the esports scene.
Ranked updates
First, everyone's rank is getting reset. That's probably a good move if your players don't like how ranking up works. The Coalition came clean and stated that it knows "Ranked in Gears 5 has been a frustrating experience so far." In order to better account for the fixes and the potentially unfair matchups that players have found themselves in, Ranked is getting the new start.
Every player will need to play through five placement matches again (which kind of sucks; we all hate placement matches), but it will ultimately lead to a more balanced Ranked experience. Again, these are positive steps to make if the game is to meet The Coalition's esports aspirations. As a peace offering, The Coalition is offering every player the Blood Moon character skin for free. Check it out below.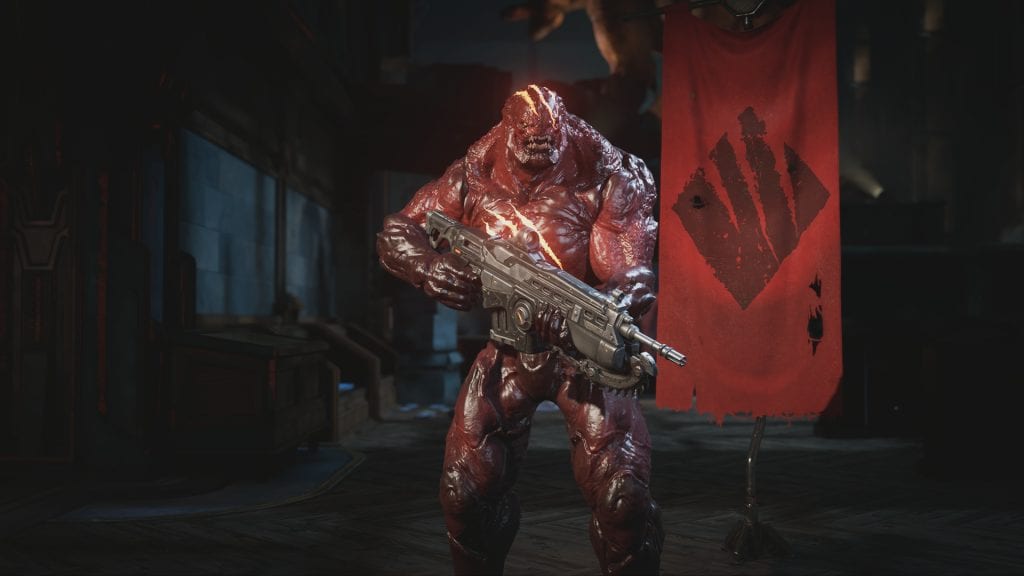 Anniversary event
Gears 5 will mark the thirteenth anniversary of the original Gears of War with a new event. Specifically, they will be bringing back the Golden Gun. Players can find the Golden Gun in deathmatch, and it insta-gibs anyone you hit. However, you can only hip fire, so you'd best start practicing. Also, it has no reload times if you hit an enemy. But if you miss, expect to wait a while while you reload.
For more information on the update, including this week's store rotation and supply content drop, check out The Coalition's full notes.