The introduction of Nvidia's game streaming service, GeForce Now, has certainly ruffled feathers in the scene. While it posted great numbers in terms of users back in February, subsequent months have seen ups and downs for the service. Certain publishers began pulling their games from it, including Bethesda. This was countered by the clout of Epic Games being fully behind the service.
It has certainly been a ride, and the intricacies of how the service actually works for publishers and developers remain a mystery. What we do know, however, is that more changes are incoming. This includes a loss of support from four more publishers and studios, though Ubisoft is picking up the slack. Nvidia also has more plans to help itself recover from these departures.
Gains and losses
Starting on April 24, titles from the likes of Xbox Game Studios, Codemasters, Warner Bros., and Klei Entertainment will depart from GeForce Now. Even so, Nvidia has reassured users that its service still has much to offer. Companies like Epic Games, Valve, Bungie, and Bandai Namco remain on board. The company also shared that "thirty of the top 40 most-played games on Steam already stream on GeForce NOW."
The new addition of Ubisoft's catalog of AAA franchises will certainly help. Both Assassin's Creed and Far Cry will see their full series join the service immediately. More Ubisoft games are on the way as well.
"Ubisoft fully supports NVIDIA's GeForce NOW with complete access to our PC games from the Ubisoft Store or any supported game stores," said Chris Early, senior vice president partnerships at Ubisoft. "We believe it's a leading-edge service that gives current and new PC players a high-end experience with more choice in how and where they play their favorite games."
Changes for the better
Nvidia has stated plainly that more changes will be coming through the next phase of the service's launch in June. However, the company is also preparing the stage for more support in the future. This effort will include making more deals, like the one that brought Ubisoft onboard, the integration of a GeForce Now opt-in into Steam's publishing tools, and more.
The more developer/publisher-friendly moves will definitely help GeForce Now's case. Many publishers and studios pulled out because Nvidia was monetizing GeForce Now using games bought from online storefronts, with the creators not getting a cut. Now, Nvidia will extend an olive branch of sorts by providing the option to opt-in. To make things even smoother, Nvidia will roll out even more measures.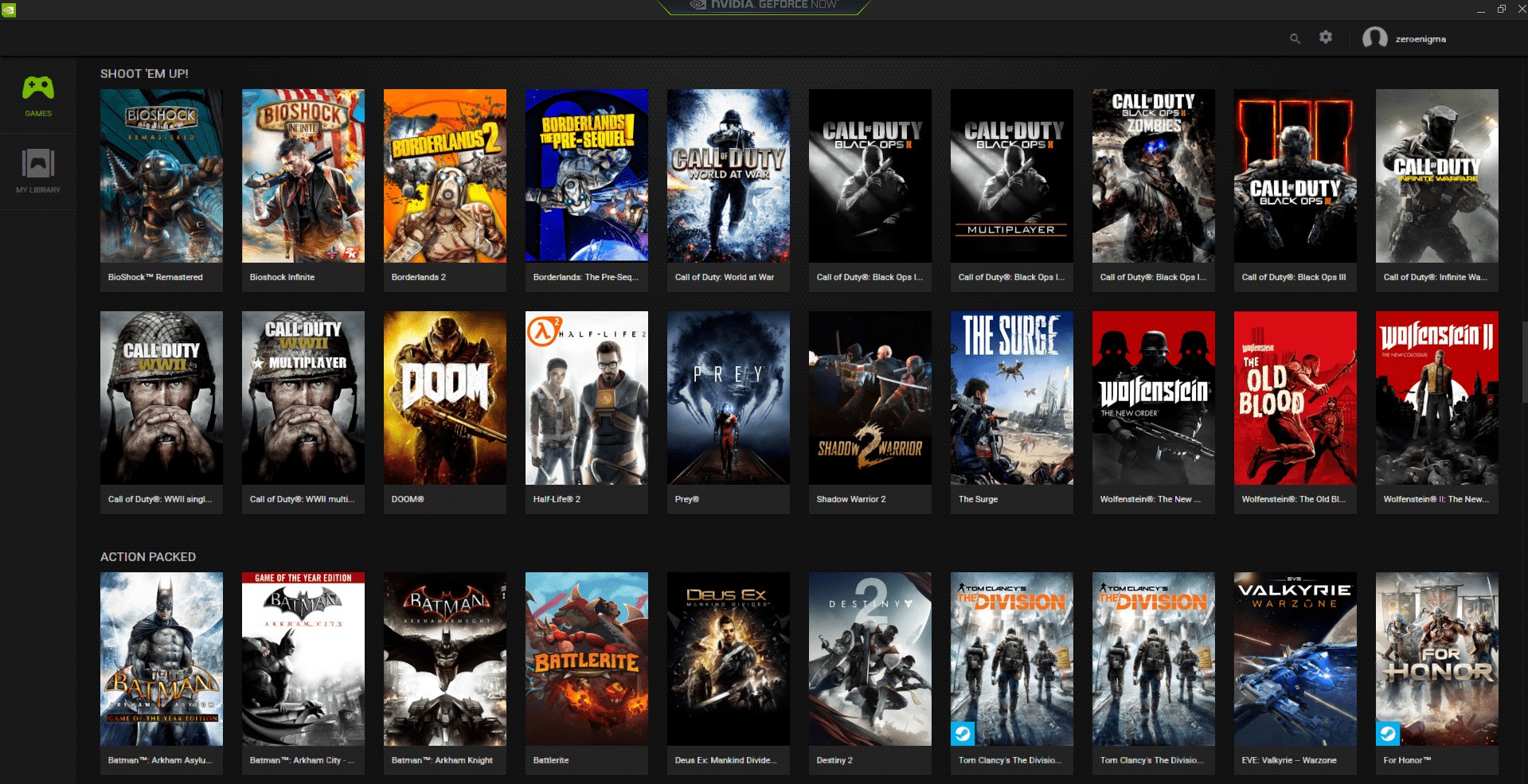 "Behind the scenes, we're working with digital game stores so publishers can tag their games for streaming on GeForce Now, right when they publish a game," GeForce Now general manager Phil Eisler shared. "This will help us bring more games to the library, quicker, as well as provide a more stable catalog."
The games that matter
That will help GeForce Now in the long-term. For now, though, users can expect to lose access to a variety of titles from the departing publishers. Franchises like Batman, Middle-Earth, Mortal Kombat, and LEGO will disappear this coming Friday, April 24. The same goes for driving games like DiRT and the F1 series. Klei's Don't Starve will also be removed.
But don't let that get you too down. Other than the Ubisoft additions, Nvidia further stated that it will announce more batches of games every Thursday. This will include "larger batches throughout April and May."