Genshin Impact's Lost Riches event is now on its fourth day. There are a couple of new locations as well as a special treasure somewhere in Yaoguang Shoal. Oh, and there's a possibility that you might discover a co-op challenge, too.
Note: For more information, check out our Genshin Impact guides and features hub.
Genshin Impact: Lost Riches event – Day 4 locations, special treasure, and co-op challenge
Location #7: Mingyun Village
I was able to find more iron coins on the ridges and hilltops instead of the pit down below.
Anyway, after you get all 60 iron coins, you can either look for the special treasure or head to the next location. Let's talk about the special treasure first.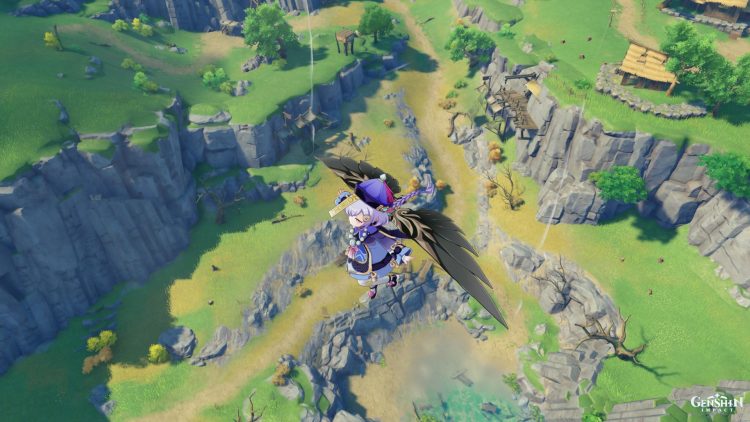 Special treasure: Yaoguang Shoal
Check the Lost Riches event details panel to see the clue. The special treasure is somewhere in Yaoguang Shoal near the hut beside the shore.
Here it is on Genshin Impact's map: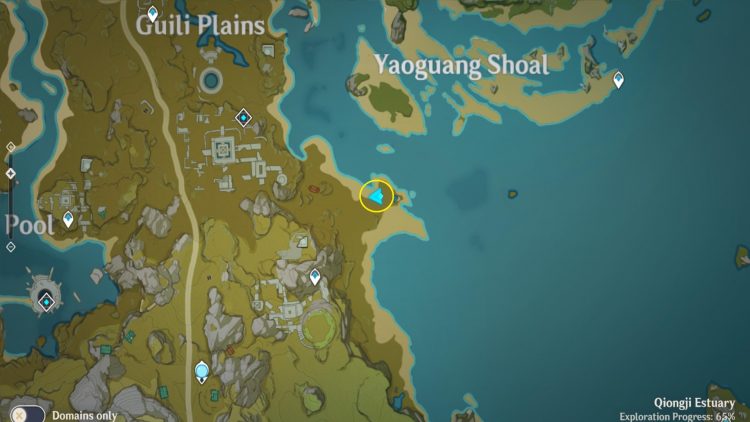 Bring out your Treasure-Seeking Seelie to make the beam of light appear. It'll turn into a challenge marker.
Your goal here is to defeat three opponents in succession (a couple of shielded mitachurls followed by a stonehide lawachurl).
Don't worry too much about the timer. Upon eliminating the first mob, you'll get a few precious seconds to add to the timer. Just make sure you've got hard-hitting characters to make quick work of the third and final opponent, the stonehide lawachurl.
You'll receive 3x hero's wit, 60x primogems, 30,000x mora, and 6x mystic enhancement ores when you're done. Anyway, let's talk about the next iron coins location.
Location #8: Stormterror's Lair and co-op challenge
The area where you'll be doing some digging is in the northern portion of this zone. Almost every spot I found was in the temple ruins.
Now, if you've been checking how Genshin Impact's Lost Riches event has played out in day 2 and day 3, you'll know that unlocking a co-op challenge seems to be randomized for each player/account. You're not guaranteed to discover one each day. Heck, in my case, I didn't get a co-op challenge for both day 2 and day 4.
However, if you're slated to get a co-op challenge, the challenge area itself is at the grassy area in front of the ruins. The game will nudge you along the way (once you're close to 60 iron coins, the other dig sites/beams will disappear). The last iron coin dig site that you'll see, one that's close to the challenge area, will automatically turn into the challenge marker.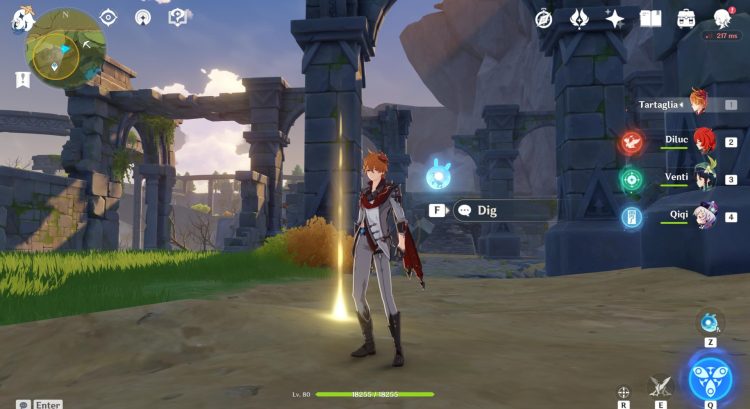 In this co-op challenge, you'll be up against three abyss mages (2x Hydro and 1x Cryo). Make sure you've got the right characters for the job because you need to beat them within 30 seconds. Oh, and unlike the special treasure challenge, the timer won't get refreshed after each kill.
If you want to see how it goes, you can watch the video below from YouTuber Heiztage:
Note 1: If you're unable to defeat these hostiles, you can ask friends to join your world and help you out. They'll get either gold or EXP books. You may also join other players to complete the co-op challenge in their world (and you'll get some extra gold/EXP books, too). Of course, if you don't know anyone who's slated to have day 4's co-op challenge unlocked, you could just ask around via Genshin Impact's Discord.
Note 2: Don't forget what's cited in Genshin Impact's event site: "Throughout the entire event, you may collect a total of three co-op challenge rewards in other players' worlds." As such, if you already grabbed the extra rewards via online co-op multiple times, then you might not get anything if you join another players' world for today's co-op challenge.
---
Genshin Impact is available via its official website. For more information, check out our guides and features hub.