Now on its sixth day, Genshin Impact's Lost Riches event has two more iron coin locations and even a co-op challenge for those who are slated to unlock it. Here's our guide to help you out.
Note: For more information, check out our Genshin Impact guides and features hub.
Genshin Impact: Lost Riches event – Day 6 locations and co-op challenge
Location #11: Dawn Winery
The Lost Riches event panel does say Dawn Winery, but the area is actually between the Valley of Remembrance and Forsaken Rift domains. You'll find several iron coins along the grassy hills and next to the hilichurl camps.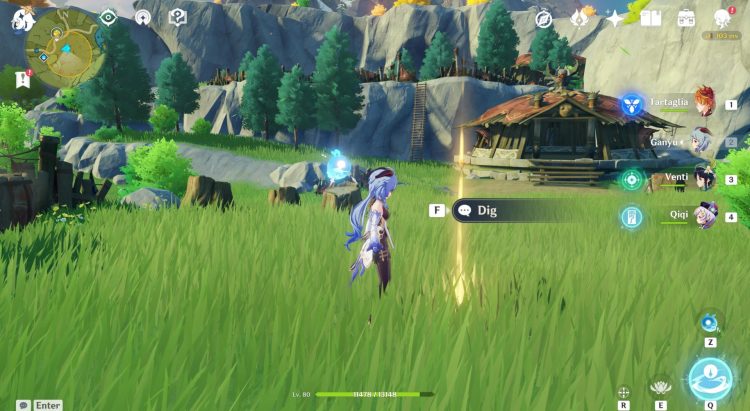 Location #12: Tianqiu Valley and co-op challenge
Use the fast travel point in Tianqiu Valley and you'll find yourself in the correct area, so bring out your Treasure-Seeking Seelie and start looking for those beams of light. In my case, I found several along the shoreline and grasslands.
As usual, the co-op challenge is randomized, so you might not get it today (as was my case). However, assuming the alternating nature of this mechanic is correct, you'd be able to unlock it if you also discovered a co-op challenge during day 2 and day 4 of the Lost Riches event. This would make the challenge marker spawn after you pick up the last set of iron coins.
For day 6's co-op challenge, you have 20 seconds to reach a floating platform. There's a wind current that you can use and several other platforms that you need to hop on before you could get there.
Unfortunately, 20 seconds is not enough, which means you have to eliminate several slime mobs first to get extra time. Try to have more than 30 seconds on the clock before you start gliding upwards.
If you want to see how this co-op challenge is supposed to play out, here's a video from YouTuber Kira Gaming:
---
Genshin Impact is available via its official website. For more information, check out our guides and features hub.