I can't think of a good One Piece reference
In the final room, you learn that this was all a ruse by Kaeya to lure out the treasure bandits. When one of the bandits attempts to escape he accidentally activates a Ruin Guard, your first real "boss battle" of the game. Don't worry, though. The Ruin Guard looks more intimidating than he actually is. It's recommended you use Kaeya combined with Noelle, the 4-star Geo maid, whom you can get guaranteed on her banner for a discount of eight wishes. At this point, you shouldn't even need to spend real money on gems to get her either, which is a plus.
Combining Kaeya's ice and Noelle's Geo magic create Crystallize, which will give you a shield to protect against the Guard's attacks. Once the Guard's core is exposed, switch to Amber and use her ranged attacks to take it out for good. Bringing down the guard is a challenge in your Adventurer's Handbook, so make sure to claim that as well.
After this, there is one more long-form sidequest to complete, "License to Glide." Amber informs you that, despite her giving you your glider herself, you cannot glide in the city without a license. Luckily, Amber is a champion glider and decides to be the proctor for your license exam. After talking to her, head to the cliffs east of Mondstadt (it will be marked on your map). You will take part in a Superman 64-style minigame where you must fly through some rings. The main difference being of course that this is, uh, fun.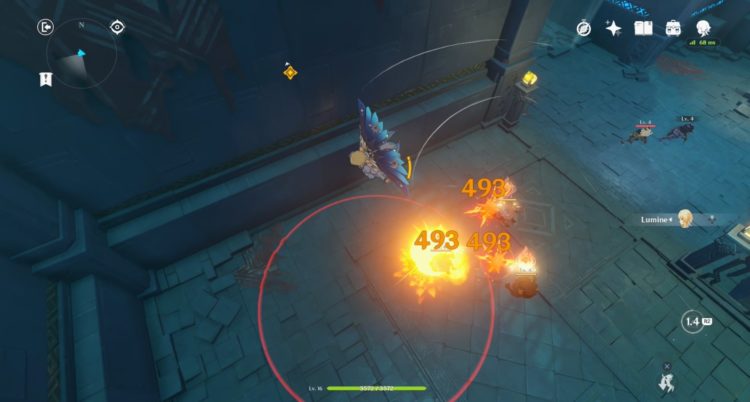 One last big quest to go on the next page.