Verses and Vistas of Lantern Rite (Part II)
For this one, just meet Vermeer at the cliffs overlooking Liyue Harbor. He'll then head to Qingce Village.
Once you're at the village, talk to Vermeer and Qingzhou (the poet who had Xiao Lantern riddles earlier).
There will be three marked locations in Qingce Village. Just interact with these. Speak with Qingzhou when you're done.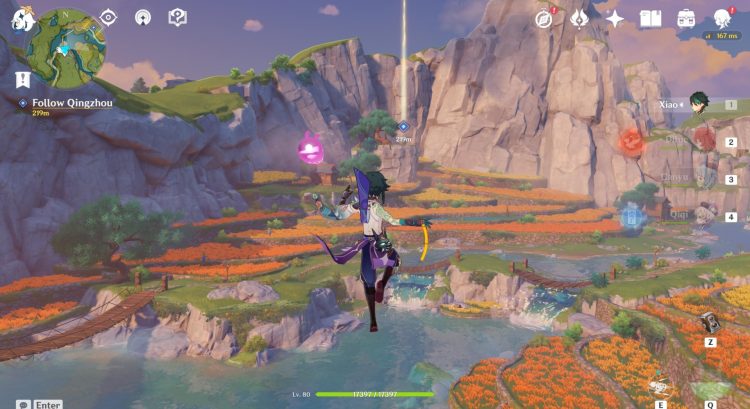 Go back to Vermeer. He'll end up challenging Qingzhou, but it looks like the two will just call it a draw.
Talk to Granny Rouxin to finish this quest.
Anyway, let's talk about the crane drawing and treasure chests that are part of "The Illumiscreen III."