Genshin Impact: Moonlight Merriment starter quest – One for the Foodies, Two for the Show
To get started with the Moonlight Merriment's quest chain, simply head to Wanmin Restaurant in Liyue. There, you'll meet up with Xiangling.
It looks like Xiangling's curious about new recipes to try out. In turn, you'll talk to various characters such as Hu Tao, Qiqi, Baizhu, Ningguang, Beidou, and many others.
Keqing, in particular, has a special request. It seems that there's a giant rock on Liyue's terrace and she wants to know more about it.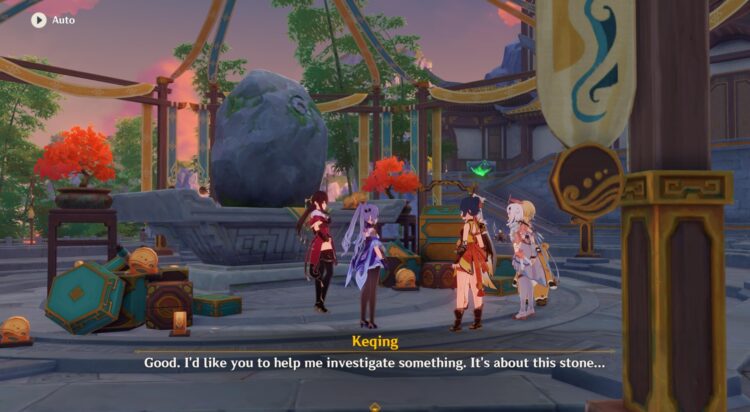 Our group then has to go to areas like Qingce Village and Wangshu Inn. Eventually, you'll learn about the legend of the Stove God, an entity from tales long since forgotten. The Cloud Retainer, an adeptus, also arrives to ask for your help.
After all this time chatting, you'll receive a quest called "The Many Matters of the Moonchase Festival." Simply talk to an NPC named Linyang (she's found at the harbor's marketplace). You'll then see all the activities that are part of the Moonlight Merriment event.
All right, let's go ahead and talk about various features and mechanics. You can refer to our guides regarding the Moonchase Tales/Supreme Cuisine Machine, the Moonlight Seeker (charms and chests), the Trail of Delicacies, increasing Festive Fever, and the Luxurious Sea-Lord weapon.
---
Genshin Impact is available via its official website. For more information, check out our guides and features hub.