Southern area
Let's talk about the Violetgrass locations in the southern portion of Liyue.
You can see a map of these locations below: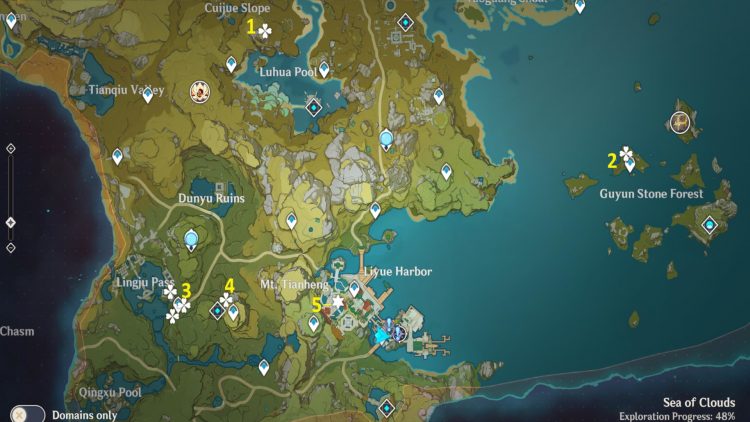 (1) Cuijue Slope
There are four nodes on this hill.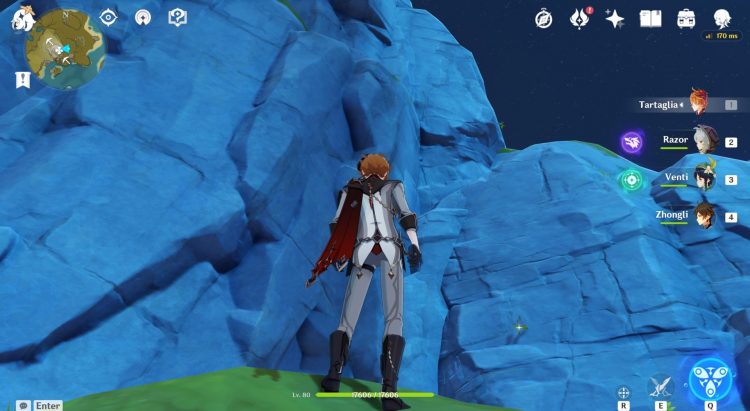 (2) Guyun Stone Forest
The plants are next to the teleport waypoint.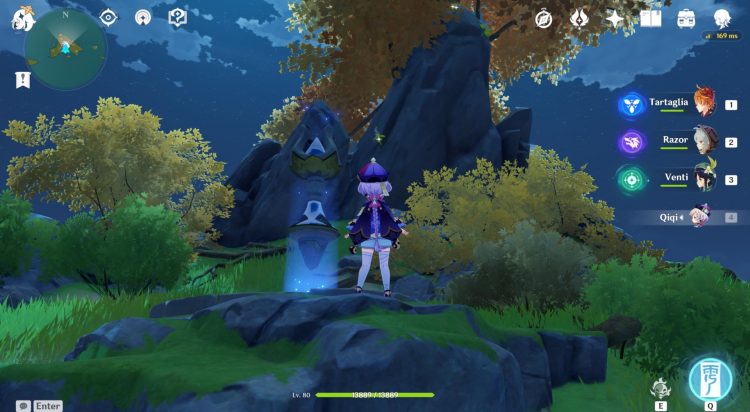 (3) Lingju Pass
There are over half a dozen Violetgrass nodes here. Loop around crags, temple area, and valley to find them all.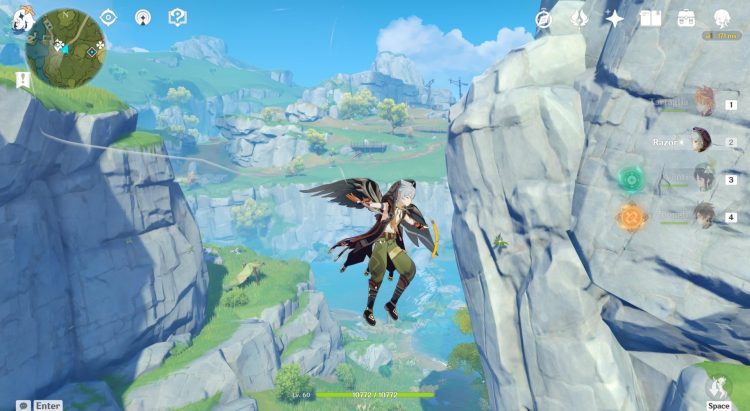 (4) Domain of the Wayward Path
The cliffside above the domain itself has these plants.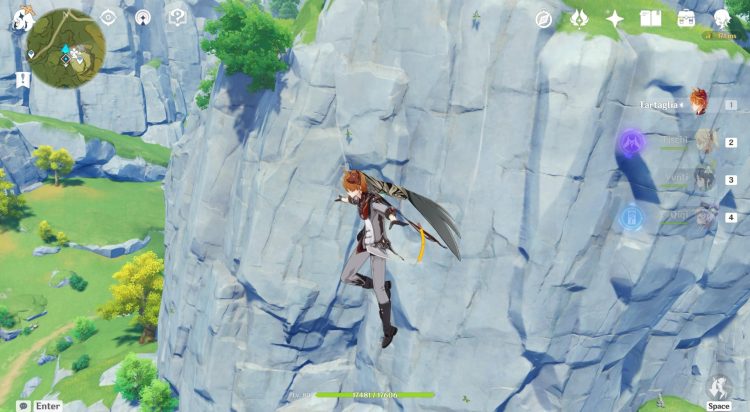 (5) Liyue Harbor – Bubu Pharmacy
Head to the large building in Liyue Harbor where you originally met Qiqi. This is Bubu Pharmacy and the vendor here sells five Violetgrass every 48 hours in Genshin Impact.
---
Genshin Impact is available via its official website. For more information, check out our guides and features hub.