As part of the gamescom 2020 festivities, the Awesome Indies showcase gave the spotlight to some of the up and coming games that are more experimental than their AAA brethren. One of those games is the awesome agile Ghostrunner. Its brand of fast platforming, one-hit kills, and overall coolness certainly caught the eye when it debuted at last year's show. The free demo that dropped in May allowed players to experience the action for themselves, which only served to hype up the game more. Now, we have been blessed with a new teaser.
Showing off Ghostrunner's appropriately neon city, as well as more first-person wall-running and slick kills, the style of the game is front and center. If you ever needed a game to show off your quick thinking and platforming prowess, this is it. All in! and One More Level are both doing a stellar job so far in developing the game.
Futuristic coolness
Together with the teaser, there is also a roughly 2-minute gameplay trailer that hints more at what is going on. A new character, Zoe, talks about attacking Dharma City, which is where the Ghostrunner is operating in the trailer. Apparently, the protagonist was but one of the many Ghostrunners who went after someone called the Keymaster.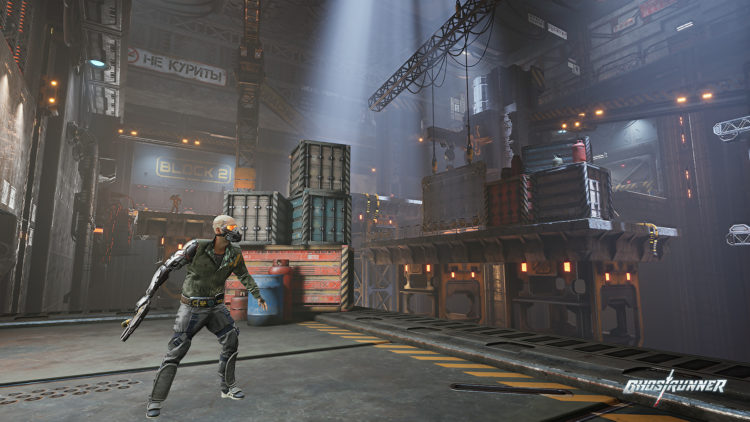 The coup obviously failed, and the people are now defenseless. The dialogue also reveals that players will likely be playing as a robotic character. The rest of the old guard were eliminated with a deactivation signal. It would seem the futuristic world has its own problems to contend with.
There will be more info dropping this September 15 about Ghostrunner. The developers have also shared that a new closed beta will be happening soon. Interested cyber ninjas can get in on the action; all you need is to complete an application on the Ghostrunner Discord server. Registration ends September 13.