It's always intriguing to see studios go in a different direction than everyone else when they announce a new project. That seems exactly the case with Varsav Games Studios' latest announcement for its hack'n'slash role-playing title, Giants Uprising. From the looks of it, you'll be clobbering humans and destroying villages, not to mention gearing up to fight other giants.
Fee-fi-fo-Germany
We are still a few weeks away from Gamescom in Cologne, Germany, but the developer behind Giants Uprising has offered up a small glimpse via teaser trailer. The gameplay you can expect falls in line with hack'n'slash titles, providing a world full of giants and "unlimited destruction!"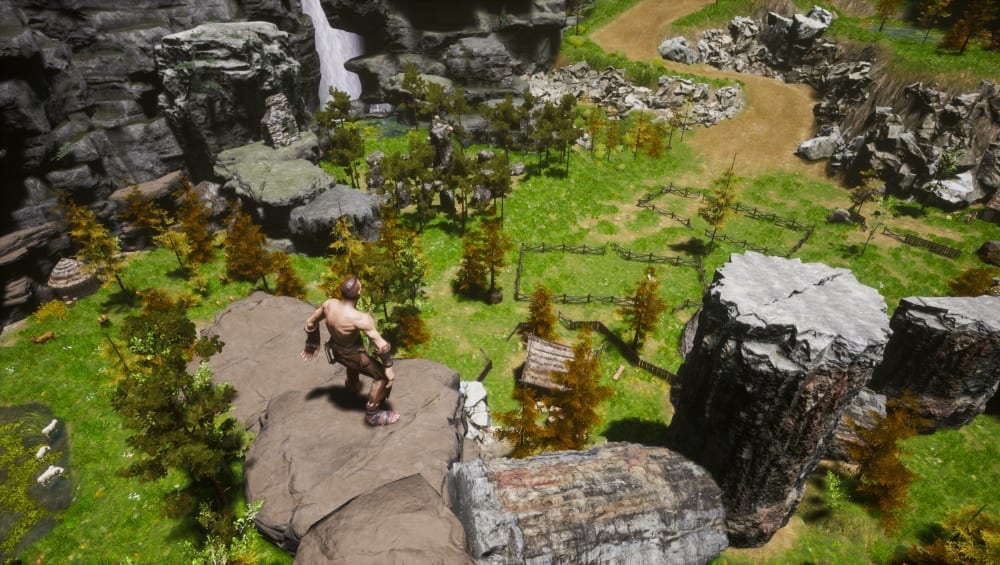 Outside of the main campaign, there will also be a multiplayer aspect introduced at some point. However, it is unclear if this will be available right away or if it will be online. The role-playing elements come into play when gathering resources and crafting weapons. You can even hunt and breed animals in order to pacify your, err, giant appetite.
Slamming into Early Access
It looks as though Giants Uprising will be venturing down the path of Steam's Early Access incubation. There hasn't been a release date revealed at this time. However, the official page for the game has now gone live. One of the most important pieces listed on the page is the minimum system hardware requirements (see below).
MINIMUM:
OS: Windows 10
Processor: Intel i3-9100 / AMD Ryzen 3 1200
Memory: 8 GB RAM
Graphics: Geforce GTX 750Ti/ RX580 4GB
Storage: 10 GB available space
Giants Uprising is currently in development by Varsav Games Studios and Giantscraft team. There is no current launch date available. However, it is confirmed coming to PC via Steam, releasing first into Early Access. If any of the information above has intrigued you, you can currently add the title to your Steam wishlist. An official website has also opened, offering more backstory about the Giants who now walk the earth, having been awakened from their slumber.