Shannon Studstill, former studio head of Sony Santa Monica that makes God of War, has joined Google Stadia as head of its newest studio in Playa Vista, California. Since October 2019, Google has been vocal about its plans to open new studios. These studios will serve to spearhead its exclusive games initiative for Stadia. Along those lines, Stadia's first studio in Montreal opened last year. Today, Stadia Games and Entertainment head Jade Raymond discussed Stadia's expansion plan with Studstill and the new Playa Vista studio.
Raymond said: "I've been a fan of Shannon's for a long time, and have admired her award-winning work leading Sony's Santa Monica Studio and the industry defining franchises like God of War that have won fans all over the world."
Additionally, she praised Studstill's background in product development, her creative leadership, and vision.
What is Stadia's new studio working on? Is Stadia going social?
There are no hints as to what the studio's first project might be. Although, Raymond said Google is paying close attention to gamers' interests and adding "Stadia twists" to create unique IPs. According to Raymond, the Playa Vista team will be in charge of developing Stadia exclusives with "new gameplay mechanics" in mind. Essentially, Google seems to be trying to explore community features. Raymond mentioned that the studio will seek to integrate "creative ways to play together and unique interaction models."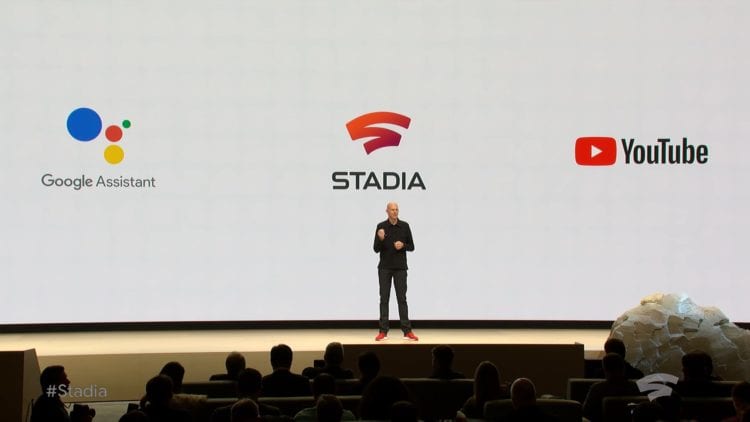 Given the cloud nature of Stadia, it is expected that the development team will utilize all the social features available through Google's other services. Back when Stadia was announced, Google presented a brief explainer on how Stadia could integrate with YouTube. On paper, it sounded like a perfect way to integrate an already widely used social service with Stadia's gaming platform. Sadly, since then there hasn't been any mention of that social feature.
One thing is certain — whatever Shannon Studstill and the Playa Vista team are currently developing won't see the light of day for some time.