GOG is now looking to get a slice of the Halloween action with a sale it launched today on many seasonally appropriate titles. You can get your gaming tricks and treats here at scary discounts so as not to make your wallet look like a ghost town. Then again, the people on your cash are likely long passed, so maybe your pockets need an un-haunting. If that's the case, you can feel treated to a new library of sweet games to tide you over for the near future.
With over 800 games in total, this GOG Halloween sale will take a while to browse through. For your convenience, we did a little bit of that for you and collected a few standout titles to consider. Of course, these aren't your only options for seasonal games. If you don't mind shopping the competition, the Epic Games Store has some scary-good deals too. You can shop with whomever you choose though, and the best part is that GOG is even matching its competition on several hot titles. Let's get into it.
Please note that all prices listed are in USD.
Deals to die for
Starting out with the horror genre, you can grab Outlast for $2.99 or its sequel, Outlast 2, for $5.99. These are the games where you must film things through a handheld camera, which is also your source of night vision. The first one takes place in an abandoned asylum, while the sequel travels to a rural town where cultists thrive. These aren't for the feint of heart.
In a similar vein, you can try the Amnesia series or SOMA. The Dark Descent is just $1.99, while SOMA is $2.99. Both are made by Frictional Games, which also just released Amnesia: Rebirth. These are two horror classics that you should definitely consider for the money. Last in the horror genre is Layers of Fear for $3.99. This game comes from Bloober Team and dares you to explore the mind of a psychotic painter. It features a dark Victorian-era setting with plenty of supernatural occurrences and some outright twisted stuff. You'll get a few vibes from something like The Shining or Silent Hill.
Monstrous sales
Moving away from potentially bad dreams, there are some more action-oriented options. You can grab Serious Sam 1 or 2 for just $1.19 each. These will set you up nicely for the most recent release in the series if you're serious about knowing the lore and story. The Metro series may also tempt you with Redux and Last Light at $3.99 each. You can explore the mutated wastelands of Russia and slay some ghastly monsters. What's not to love? Last year's Metro Exodus is also going for just $22.09. That's the Gold Edition, no less.
Another great monster slayer to consider is Blasphemous for $12.49, which is like 2D Dark Souls. It enjoys a strong following, and there's free DLC. The Walking Dead series from Telltale is also on sale once again at 50% across all titles. One game that is sure to grab your attention though is Control: The Definitive Edition. GOG is headlining the sale at just $29.99 and clearly competing with Epic. It's a great deal for a well-known game from such a prestigious developer. You can also enjoy some truly fantastic graphics and gameplay. Considering this is for a 2019 AAA game with the DLC, Control: The Definitive Edition is a great deal.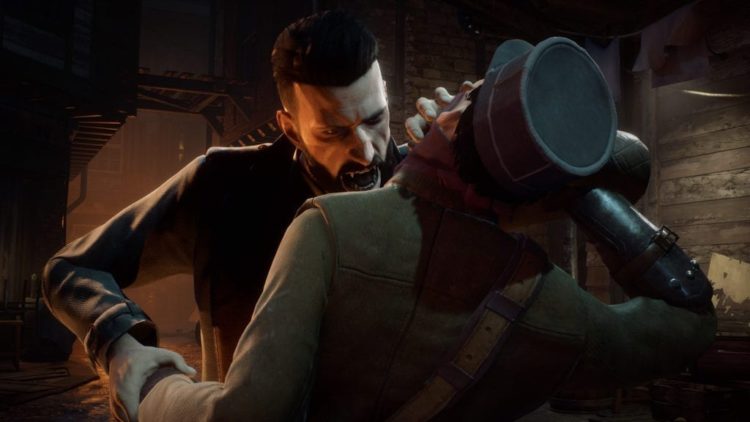 However, if you'd rather be the monster than slay them, you can try the RPG Vampyr for $11.99 or Devolver's new Carrion for $14.99. There's also Vampire: The Masquerade – Bloodlines, which is not to be confused with the Vampyr series.
What else?
Moving further into general territory, you can grab the brand new Ghostrunner game for $23.99 (20% off). There's also Bioshock Infinite: Complete Edition going for $13.79, Hellblade: Senua's Sacrifice for $7.49, or the Outer Worlds for just $29.99. There's also the Divinity: Original Sin 2 – Definitive Edition going for just $17.99 plus Pillars of Eternity 2: Deadfire – Obisidian Edition for $23.99. The eccentric indie RPG Disco Elysium is also discounted to $29.99 and the highly beloved Shovel Knight: Treasure Trove edition is down to $27.99. We will also mention that Dead Cells is another title competing in the Epic sale right now, and you can grab the Metroidvanian roguelite for just $19.99 from GOG.
Sweet endings
If you just want something light-hearted that won't keep you up at night, you can grab Overcooked for $4.99 or Overcooked 2 for $14.99. There's also a bunch of add-ons for these games as part of the sale, so if you're hungry for more content, you can easily satisfy your cravings for cheap. Also of note is Yooka Laylee, which is inspired by the Banjo Kazooie classic franchise. You can grab this fun experience for just $7.49.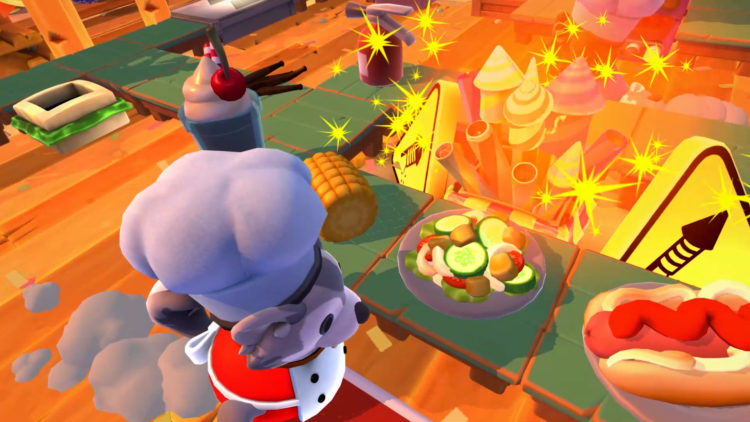 That's it for the GOG Halloween sale, but there's plenty more content out there for the seasonally-spirited gamer. Epic has some spooky Halloween freebies right now, plus there's a ton of festive events running in live service games this year. You may not be able to celebrate Halloween this year the way you normally would, but there's certainly plenty of digital entertainment options to keep you safe and occupied.