Originally planned for release into Steam Early Access in March, Gray Zone is feeling the effects of the global COVID-19 pandemic. As such, it switched to target a release in the week of April 30. The game is a narrative-driven tactical RTS with RPG elements. So, the story is a core aspect of the game. And the new Gray Zone story trailer sets you up for the start of an intriguing journey.
Humble origins
The comic book-style trailer gives us a glimpse into the past of Gray Zone's main protagonist, Valern. Before he was a hero to his people, he was a slave. Charged with a mysterious task by his father, he sets off into the unknown. Not that he had much choice after he attacked a guard. Developer EastWorks Studios describes the story of Gray Zone as "an odyssey of a slave who turned against his masters".
It has the makings of a tale for the ages. Valern could perhaps be a futuristic Spartacus or Maximus Decimus Meridius (Russell Crowe from Gladiator). The story is supported by Gray Zone's RTS gameplay and the RPG elements of character development. You can expect memorable characters, fun dialogues, and plenty of action. We all know that an escaped slave never gets to just live in peace, after all. Particularly when he walks around with a mysterious amulet and a glowing blue ethereal companion.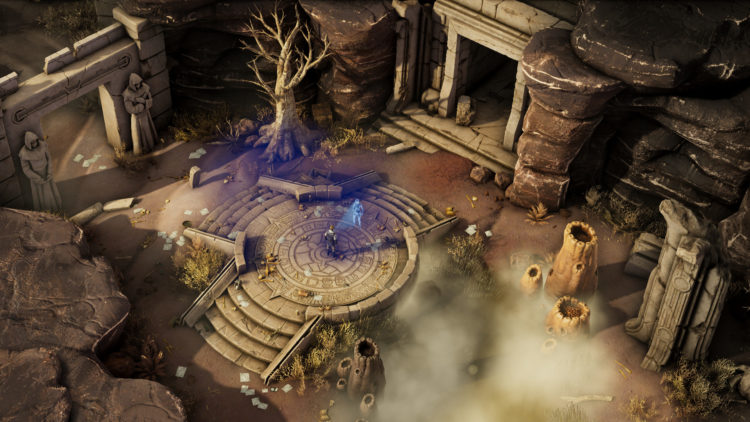 All of the core features of the game will be available when Gray Zone launches into Early Access. This includes things like voice-overs, cutscenes, and physics effects. The initial Early Access release will hold five of the seven missions of the game's first chapter. The final two missions will follow in a couple of months.
For now, you can only add Gray Zone to your Steam wishlist. EastWorks says that the game will initially retail for $19.99.