Last month, players all over the world got to try their hand at the newest entry in the Guilty Gear series, Guilty Gear Strive. Previously only playable at the ArcRevo America 2019 finals, as well as EVO Japan, this was the first time a large number of people had some hands-on time with the game. This closed beta test took place from April 16-19, and the results were… less than favorable.
Alongside concerns about the gameplay, the overwhelming majority of complaints came from the game's absolutely disastrous lobby system. After the beta, Arc System Works opened up a survey to beta participants and pushed it pretty hard. It seemed like it genuinely wanted player feedback, good or bad. And it appears the team took this information to heart. Arc System Works made the following announcement on its Twitter late last night.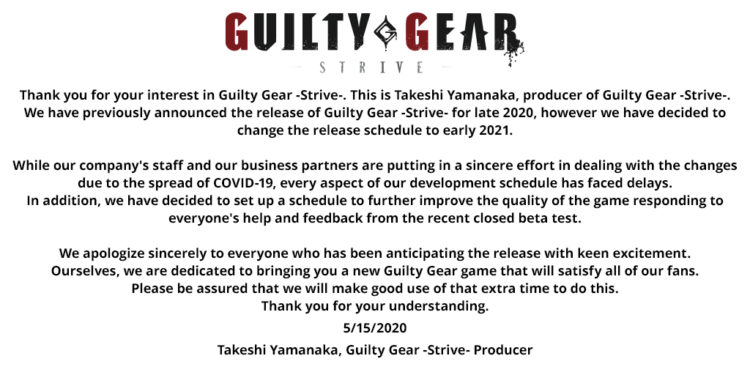 Waiting a little longer
While the global pandemic has certainly put unforeseen delays on development, as it has for titles all over the world, it seems a little different for Guilty Gear Strive. COVID-19 is definitely part of the reason for the delay, sure. However, calling out the feedback from the closed beta test specifically seems to indicate that Arc System Works is aware of the negative feedback the game received. It isn't very common that a developer, especially a Japanese one, is upfront about its shortcomings. So it is very refreshing that ArcSys has decided to step out in front of these issues and do what it can to remedy them.
Still, we don't know how much the actual gameplay will see tweaks and changes. It likely won't be too drastic of a change from what we have already seen so far. Guilty Gear Strive is aiming for a certain kind of gameplay that appeals to a certain demographic of players. I don't see ArcSys changing that sort of stuff too much.
Rather, the overwhelming amount of negativity the lobby system received will probably be the main focus of the changes. It was hard for even the most die-hard stalwarts of the series to defend Guilty Gear Strive's clunky, broken, overly complicated lobby system. Some even went so far as to compare the beta to Street Fighter V's first beta. That was a legendary disaster that still influences people's opinions of SFV almost five years later.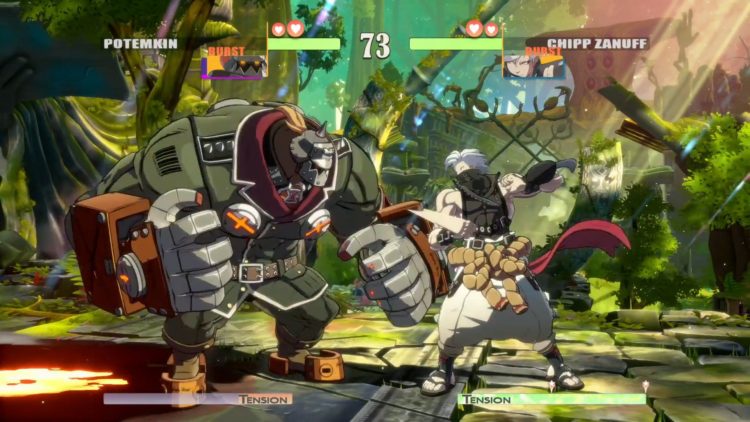 Hopefully, ArcSys will take this extra time to fix the game's numerous shortcomings. We should see a much better product in the end. Guilty Gear is a legend in the fighting game scene, and everyone involved wants to see the game come out as the best it can possibly be.