Fans of the fast-paced anime fighting game Guilty Gear are going to have something to look forward to next month. Earlier today developer Arc System Works announced that a Guilty Gear Strive livestream event will be held on October 11. The event is titled "Guilty Gear Official Live Stream: Latest Information Extra-Large Special" and will feature a new trailer and a music video.
The Guilty Gear series is known for its amazing music, so I expect this music video to be a real banger (as the kids say). We aren't sure if this new trailer will contain a new character or not. The game already has a 12 character roster, and the mysterious samurai from the debut trailer, Nagoriyuki, has already been revealed.
I don't feel as if the roster will get that much bigger than it is now. Considering how Arc System Works had to make entirely new models for all these characters, I think 12 is a healthy number for a launch roster, especially when you consider how wildly diverse each of these characters are.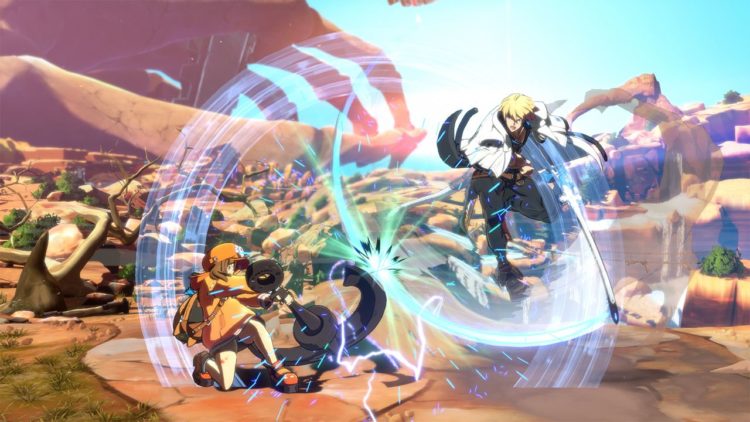 Smells like… game
We will also get a chance to see some pro Guilty Gear players from Japan's own Cyclops Athlete Gaming take part in a few exhibition matches. Fenrich, Dogura, and last year's EVO champion for Dragon Ball FighterZ, GO1, will be on hand to show what Guilty Gear Strive is capable of in the hands of professionals. The stream will also showcase the next "Developer's Backyard" segment, which has been going over the game's development since the beta earlier this year. The past few Backyard updates on the Arc System Work's website have been very promising. Most notably for strongly suggesting that the game will feature some form of rollback netcode.
The Guilty Gear Strive livestream will start at 10 PM on Saturday October 10 for those of us on the east coast (time zones are a trip aren't they?), and you can catch the stream on Arc System Work's YouTube and Twitch channels. Guilty Gear Strive is currently scheduled to launch sometime in early 2021.