It's no secret at this point that Halo Infinite has had a troubled development period. Multiple higher-ups have left developer 343 industries during the project, and of course, the game received a significant delay earlier this year. However, to keep us in the loop, the team has promised a "high level update" on the game's progress in the coming weeks.
In a Reddit comment, 343 Industries Community Director Brian Jarrard spoke about the studio's upcoming plans. Jarrard said that while the team isn't working on a Halo Infinite showing for the upcoming Video Game Awards, a general development update will be shared soon. No specifics on what will be said have been detailed, but a release window would be nice. Jarrard also expressed that the development team wants to commit to greater transparency going forward.
The reason for the lack of a VGA showing is simply because the team is hard at work. Developing a trailer or a "vertical slice" would take up key development resources. At this point, Microsoft likely wants to get development wrapped up as quickly and efficiently as possible. Halo Infinite was initially set to launch this month, alongside the Xbox Series consoles.
The road ahead
As Jarrard alluded to in his comment, 343 Industries is looking at the road ahead. What we're hoping is that the road ahead isn't quite as bumpy as the Halo-beaten path. The team suffered a major setback during the summer's gameplay reveal, where fans at large weren't happy at the way the game presented itself. That will surely be 343's biggest concern going forward.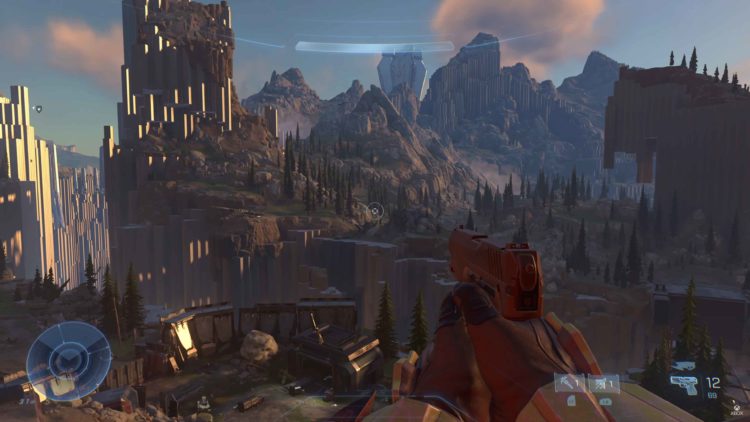 Then there's the release format itself. Head of Xbox Phil Spencer has spoken in the past about splitting the game up to get some of it out the door, but we'd be surprised if that's the overall plan. Microsoft needs to deliver a full-on Halo experience at launch, especially after the delay. Hopefully, the team's "high level update" provides a clearer image on the future of Halo Infinite.