The development of Halo: The Master Chief Collection has been nothing but astounding. It was a less than ideal offering at the start, but the team over at 343 Industries has put in the hard work over the years. This has resulted in plenty of substantial content additions to the collection, allowing the community of Halo fans to relive the franchise's past in excellent form. The work continues in the upcoming flight, which we already know will contain a custom game browser. However, that is not all. The Halo: Master Chief Collection will also get two new maps for Halo 3.
According to a new update from the team, it seems that some problems were encountered by the developers though. As such, the next test build has been pushed back by a week so that a solution can be found.
Although fans are predictably excited, the developers want to do a good job. The target is to get the public flight out as early as Thursday, February 25. That is if everything goes well. More content will arrive for the flight the following week.
Looking forward
The additional content for Halo: The Master Chief Collection will certainly be exciting for series fans. 343 Industries is looking to include the following changes in the upcoming flight:
Season 6 content
Two new maps for Halo 3 from Halo Online (Edge and Waterfall)
Double keybindings
Mouse & keyboard support for consoles
Advanced audio options
Weapon display offsets for view model position customization options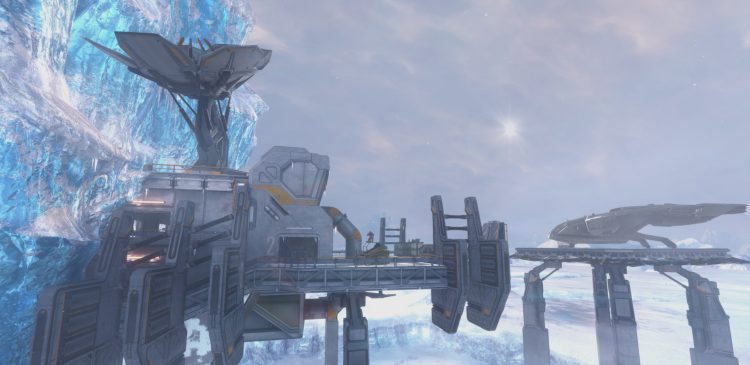 Fans that played the Eldewrito mod of Halo Online will remember Edge. It takes place on a Forerunner base and leans towards the Halo 4 art style. Waterfall is something that 343 had to do some more work on though. The map was largely incomplete until now. It features a research station built into the side of a glacier. It certainly gives off some Blackout vibes.
The planned content that will arrive a week or two after will include the Custom Game Browser and additional bug fixes and content. Just the thought of new Halo 3 maps is enough to get me excited for this Halo: The Master Chief Collection flight already.