Showtime has announced that it has found its Master Chief for its upcoming Halo TV series. According to the Hollywood Reporter, after looking around the world for the right man for the job, the company has chosen Pablo Schreiber, known for his roles in both American Gods and Orange is the New Black.
Schreiber played a rather eclectic character in American Gods. The show was a modern take on how gods of myth could exist in a more modern world. It blended Norse and other mythologies together while introducing new gods from the Americas. Schreiber played the Irish Mad Sweeney, who was basically a leprechaun obsessed with booze and a lucky gold coin. He was also a bit of an ass, but in a kind of lovable way. You know, like a prick who was fun to watch at parties but someone you wouldn't want to hang around for very long.
He's an interesting pick for the indomitable Spartan soldier. Schreiber certainly has the height boasted by John 117, as he stands at 6′ 5″ tall. In comparison, Master Chief's height is sometimes up to debate, as it can apparently vary from game to game. But currently, the lore holds him at 6'10" — or 7'2″ when wearing the Mjolnir assault armor.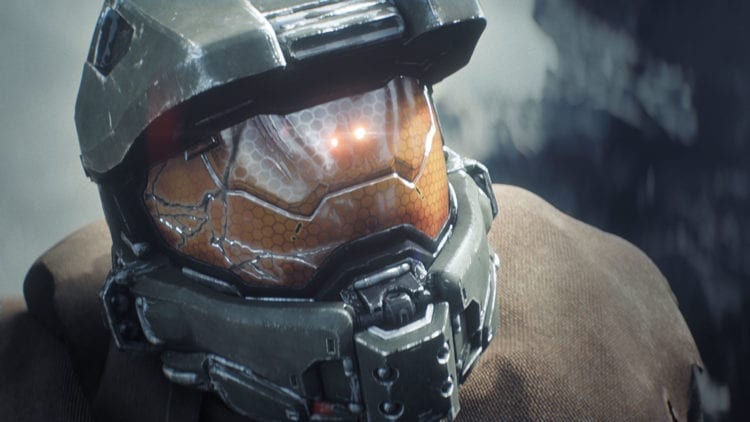 A Voice For All Seasons
The only real debate with his casting would be the voice of John. Master Chief is voiced by Steve Downes, an American DJ who brought the stoic Chief a calm yet somewhat gravelly voice. However, since Master Chief was never one to be seen without his armor, it can be speculated that Downes may reprise the role while Schreiber performs the motions. It would be similar to the David Prowse/James Earl Jones combination we saw with Darth Vader.
Of course, it's also very likely that the show will run with Schreiber's voice. Developer 343 already confirmed that changes are certainly possible. Speaking with Vg247, producer Kiki Wolfkill stated that there could be changes to the lore and characters. She said "there are some details that we may shift, but we want to respect the fans and what they love about the IP. […] We may shift dates, locations, or ethnicity of characters."