Ever wanted to slice up a spaceship, just like all those background characters in so much sci-fi media? Well, enter Hardspace: Shipbreaker, the latest game from Blackbird Interactive, developers of the fantastic Homeworld: Deserts of Kharak and the upcoming Homeworld 3. Touting exceptional physics and demolition effects, Hardspace will place players in the role of a cutter taking apart derelict vessels in the vacuum of space. It's heading to Steam Early Access in Summer 2020.
Pay your debt
Hardspace: Shipbreaker has some echoes of Viscera Cleanup Detail. A nefarious, artificially joyful corporation pays you a pittance to break up ships in dangerous work environments (uh, space), and it even deducts money from your account to clone you in the case of your inevitable death. However, in Hardspace's case, it looks like things get fun when they go wrong. Violent decompression, shipboard fires, flying debris, and "rapid core meltdowns" will all be ways for your poor cutter to meet their end. All the while, your debt to the company climbs higher and higher.
It seems as if the objective is to extract valuable components from the ship. To do so, you'll equip tools like a laser cutter or a gravity-gun. If a particular component won't fit through an opening, fine; just make the opening bigger. It seems like a good setpiece for interesting puzzles. Only, if you make a mistake, you die.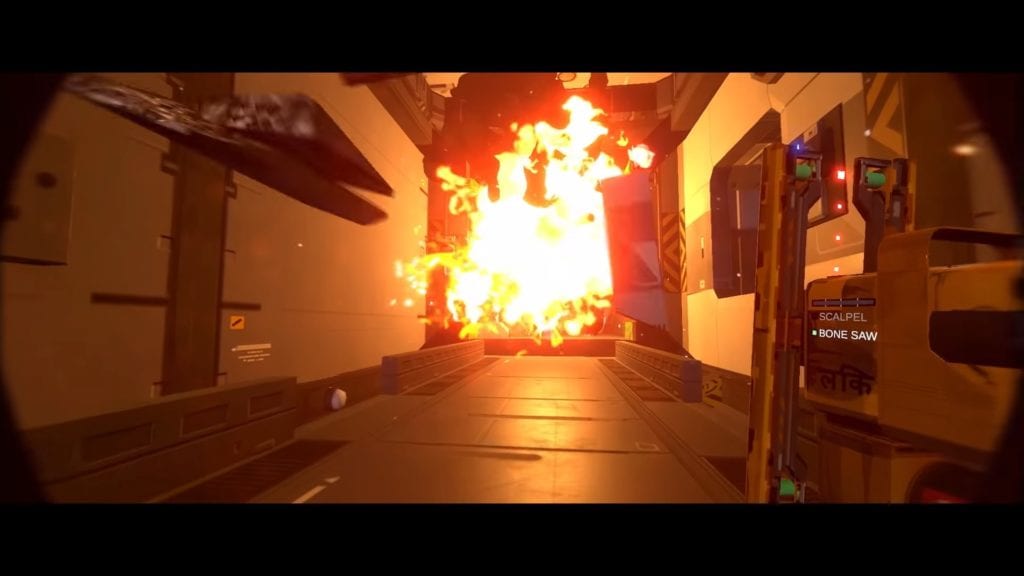 Spaceship sculpting
The physics showcased in the trailer are impressive. The cutting lasers slice off ship components in a satisfying manner. There is an actual vacuum when the ship's hull is breached. The hull can break apart into small, sharp pieces. Physics sandboxes can be incredibly entertaining, and Hardspace: Shipbreaker's physics tech seems primed to make this one a blast (literally).
And there is no doubt that players will use these physics in creative ways. On release, I bet someone will use the physics to carve out an X-Wing or something obscene within an hour or two.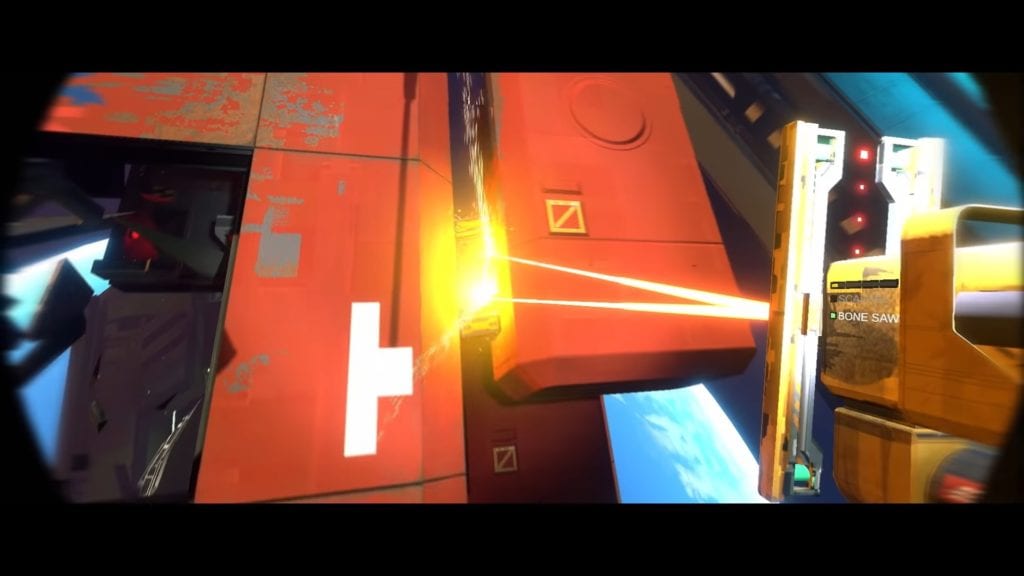 More to come
The Early Access launch of Hardspace: Shipbreaker will include two classes of ships to salvage, multiple tools and perks, and the first act of the story campaign. It won't be a lot, but Blackbird Interactive wants to bring the game to the community for input. As the game progresses in Early Access, the developers plan on adding more spaceship classes, missions, daily challenges, and modding support.
"We have a clear vision for what we think the game wants to be," says Trey Smith, creative director on Hardspace: Shipbreaker. "But there are still some things we need to figure out and we thought it would be fun to bring in the Early Access community to help us discover these things together."
A full reveal will be held on Twitch on February 20 at 8:00 a.m. PT / 11:00 a.m. ET.