If you have been playing Blizzard's Hearthstone, then you will know that the Forged in the Barrens expansion is now live. While new expansions always bring new cards, content, and even mechanics to the community, the rollout of this one has not exactly been smooth sailing. Hearthstone players have been experiencing various bugs, including not being able to queue for ranked games, as card drop issues. Blizzard is aware of the issues though and has begun taking action to address the issues for Forged in the Barrens.
Whether you are trying to get into a Standard or Wild ranked match, players are still having inconsistent experiences. The issues are not just affecting multiplayer games either. AI practice matches can also lead to issues.
What is most annoying is that the Hearthstone bugs are not always present. Players are still able to get into games at times, yet still face issues later on. You can imagine the frustration felt by the community.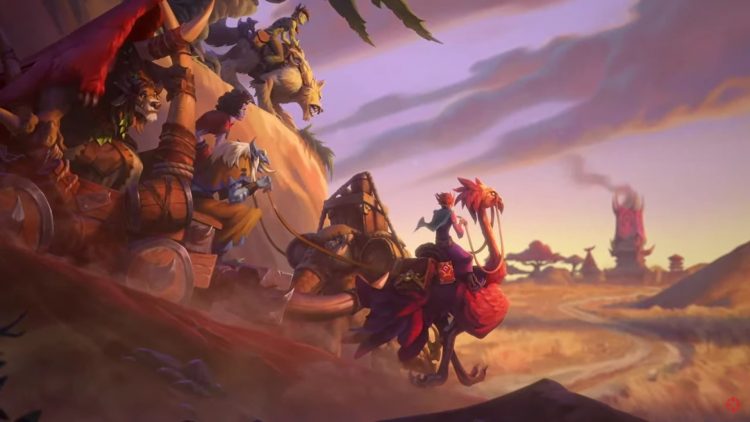 Bits and pieces
Certain game decks are also causing problems in specific game modes. The Classic card packs are facing some issues with improper cards. The bugs made it so that 16 cards that were part of Hearthstone's more recent history continued to drop. Blizzard initially disabled Classic pack opening, but has since fixed the problem. Players affected by this particular bug in Hearthstone will get full-value dust refunds for the improper cards.
With the surge in player numbers due to the Forged in the Barrens expansion, it is imperative that Blizzard takes care of these problems as soon as possible. The team is aware of the queuing bug, and is working on a fix. However, we have no estimate of just when that will be done.
For now, we can only wait and see if things turn for the better in the coming days.
Classic pack opening has been re-enabled! ✅ In the coming days, we'll be issuing dust equal to a full refund for players that pulled these cards from Classic packs after March 25. ✨https://t.co/oJZJb6vlp8

— Hearthstone (@PlayHearthstone) March 30, 2021