As eager Hearthstone players prepare themselves for the arrival of the new expansion, Blizzard has revealed that it will not be a long wait. The Hearthstone Scholomance Academy expansion will arrive in Blizzard's card game on August 6. For those looking to find out the final card reveal, that will be happening on July 29.
Class is in session
Just like all previous expansions, Blizzard will be revealing more cards in the lead-up to Scholomance Academy. Starting on July 22, expect to see a bunch of new cards that will make their debut together with the new expansion. A new spell type, Studies, will be joined by the new keyword Spellburst. Studies are cards that allow players to Discover a trio of cards. Choose one, and the mana cost of the next card of the same type will be reduced.
Ready your wands for #ScholomanceAcademy, launching worldwide on August 6 🎉

Join @Kripparrian and Alec Dawson next week for our final card reveal livestream! pic.twitter.com/AirSK3dDGd

— Hearthstone (@PlayHearthstone) July 21, 2020
As for the Spellburst keyword, it allows smart players to double-dip. A card with Spellburst will be activated when you play the first spell of your turn. In total, we are looking at 135 new cards coming in the Scholomance Academy expansion. There are also 40 new dual-class cards to look forward to. As the name implies, these are special cards that can be used by two classes instead of one. Out of the 40, there will be 10 legendary professor minions.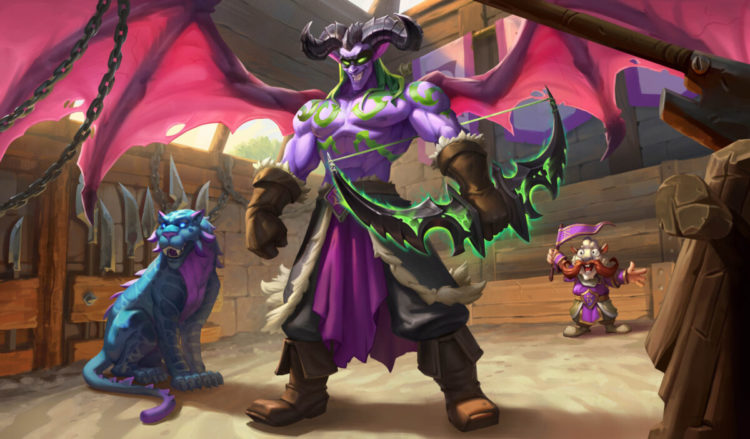 Blizzard's aim with the Hearthstone Scholomance Academy expansion is to give players more freedom to discover new strategies. With the new combinations, we can likely a change in the meta of the popular card game as well. Unique mechanics will also come into play, giving certain classes an advantage while utilizing certain types of cards.
Just like all of the other expansions, there are pre-purchase bonuses awaiting eager players. The Scholomance Academy Mega Bundle, as well as the Scholomance Academy Bundle, can be yours for $79.99 USD and $49.99, respectively. Legendary cards, card packs, and more are all part of the deal.