'Tis the season to pick off targets with Agent 47? IO Interactive has revealed its content roadmap for the month of December, for all those Hitman 2 fans that want to take advantage. It's about to kick off with a pair of Escalations and will continue on from there. This includes the opportunity to get Agent 47 his own Santa costume — you know, for Christmas.
What's next in the Hitman 2 roadmap
Starting things off on December 5, there's a pair of Escalations. The first is The Truman Convention in Santa Fortuna, where safety… apparently isn't a thing. Then there's the Raaz Algorithm in Mumbai, where you'll work your way through a train yard to snuff targets.
One day later, a new Legacy Elusive Target will join the party, with The Chef in Paris. It turns out he's cooking up all sorts of trouble, and it's up to Agent 47 to serve him a last meal. December 12 is a big day for Hitman 2. A new Escalation, called The Han Encasement, takes place in Mumbai. Here, he'll have to take care of a few safety officers in Rangan Tower. This day will also see 12 Days of Contracts, in which players can take on a series of Curated Contracts. Created by players, they'll test every one of your skills.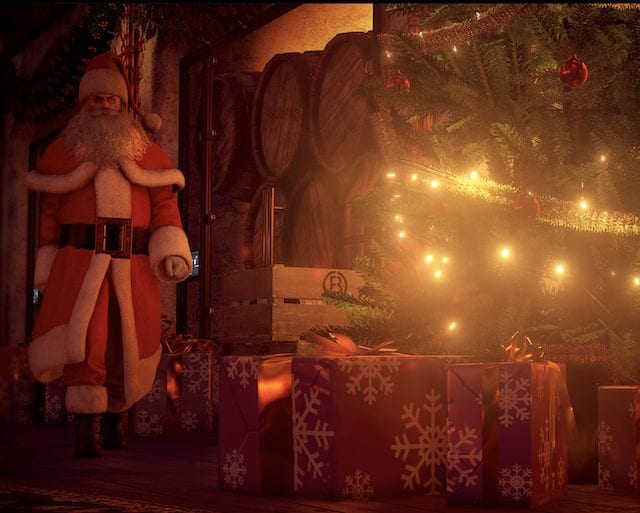 December 17 brings the special Holiday Hoarders event. Here, you'll deal with a number of challenges, with the reward being a special Santa Suit for Agent 47. The day will also bring a new Snow Festival event in Hokkaido. You can take on even more challenges and unlock a seasonal Ice Pick and Snow Festival Suit. Lastly, two Escalations will also join the fray. These include the Rafael Misadventure in the Isle of Sgail and the Kotti Paradigm in Paris. Bring your battle axe and get ready to serve some leftovers.
Finally, on Dec. 20, a new Elusive Target, The Stowaway, becomes available. But he's got some quirky behavior in reflection to your own, so make sure you observe him carefully.
The full roadmap is below and explored at the Hitman 2 website. Take a look and plan your holidays accordingly.