Marcus Stuyvesant unique assassination challenges
Here are the unique assassination challenges for Marcus Stuyvesant.
Vertical Approach
After completing "(In)Security," Stuyvesant will have his back turned. You can push him off the ledge.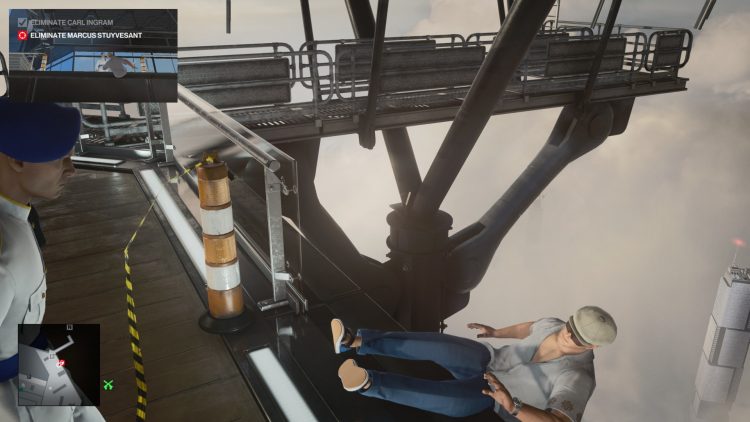 Icarus
Instead of pushing Stuyvesant off the ledge at the end of "(In)Security," you can follow him to the art gallery.
While a woman is giving him a tour, quickly go through the maintenance room and open the nearby fuse box.
Grab the fuse cell and run to the right-hand side of the corridor. Climb the ladder and place the cell inside the new fuse box.
Go back downstairs and continue along the corridor to find the exhibit's mechanism. While Stuyvesant is posing in front of "The Sun," activate it and watch him get fried.
Anyway, let's talk about simultaneous assassination challenges for these two targets in Hitman 3's Dubai level.