What was once DLC for the acclaimed indie title Hollow Knight has transformed into a full-on sequel. Hollow Knight: Silksong is coming soon to PC and will bring a new kingdom, more enemies, and an acrobatic combat system.
Speculators weren't mistaken in thinking that Silksong was intended to be DLC for the popular Metroid-like. It was. But the little project soon ballooned, according to the developer on its blog. Starring the character Hornet, Silksong would have just been a short adventure. Not anymore.
"Almost from the very start, Hornet's adventure was intended to take place in a new land, but as we dove in, it quickly became too large and too unique to stay a DLC, as initially planned," the developer wrote. "We do know that makes the wait a little longer, but we think the final, fresh world you'll get to explore is worth it."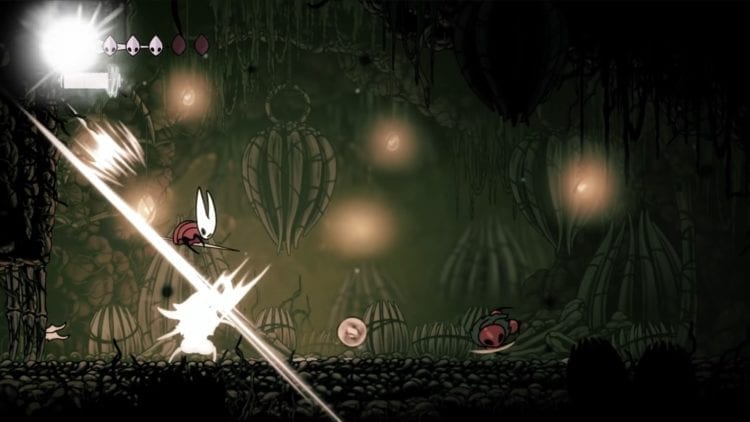 A Hornet's Nest
Hollow Knight: Silksong ups the ante for the series. The game will feature more than 150 new enemies. A new kingdom is available to explore, featuring forests to explore and cities filled with new characters. The combat has been changed, allowing for aerial maneuvers with the more agile Hornet. Players will also unlock a new game mode after finishing Silksong. Silk Soul mode changes the game, offering more challenge to those who are up for it.
Here is the list of features straight from the developer blog:
Discover a whole new kingdom! Explore coral forests, mossy grottos, gilded cities and misted moors as you ascend to the shining citadel at the top of the world.
Engage in lethal acrobatic action! Wield a whole new suite of nimble moves as you dance between foes in deadly, beautiful combat.
Craft powerful tools! Master an ever-expanding arsenal of weapons, traps and mechanisms to confound your enemies and explore new heights.
Solve shocking quests! Hunt down rare beasts, unearth ancient mysteries and search for lost treasures to fulfil the wishes of the downtrodden and restore the kingdom's hope. Prepare for the unexpected!
Face over 150 all-new foes! Beasts and hunters, assassins and kings, monsters and knights – defeat them all with bravery and skill!
Experience a stunning orchestral score! Hollow Knight's award-winning composer, Christopher Larkin, returns to bring melancholy melodies, symphonic strings and heart-thumping, soul strumming boss themes to the adventure.
Challenge Silk Soul mode! Once you conquer the game, test your skills in an all-new mode that spins the game into a unique, challenging experience.
Hollow Knight: Silksong does not yet have a release date. Even though it's been nearly two years since the first game launched, the development team consists of only three people. While the game already looks superb from what we can tell with the reveal trailer, we likely still have a wait on our hands. But hopefully, it won't be too long before we can return to the world of Hollow Knight.