AMD is gearing up for a new Ryzen promotion, and the bundled game is creating some speculation and confusion, to say the least. Qualifying purchases of a Ryzen 3000 CPU will include a key for the unreleased PC version of Horizon Zero Dawn. This is a big deal for several reasons.
Horizon Zero Dawn won multiple Game of the Year awards in 2017, but it was a PlayStation exclusive. A lot of people missed out on the game, simply due to its restricted availability.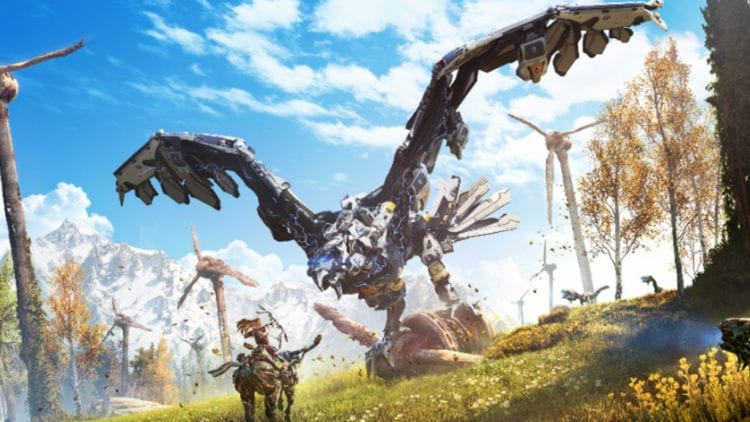 That all changed though when Sony made the shocking announcement that Horizon Zero Dawn would get a PC port. Sony was tight-lipped about an exact release date, but it did confirm the game would be out for the summer.
Now it's June, and this leak has revealed some details that suggest the release date could be imminent. AMD was careful to omit an actual release date for Horizon Zero Dawn, but the information is still quite revealing. According to the documentation on the AMD Rewards page, customers will need to claim Horizon Zero Dawn before July 30.
The marketing slide reads: "Earth is ours no more. Fight back with AMD Ryzen processors." The exact terms of eligibility for the offer and a full timeline for the promotion are outlined on the company's website.
Another reason to upgrade with AMD
The promotion apparently begins today, but AMD has not officially made the announcement yet. Several online retailers have let the news slip early, though, including Scan, OverclockersUK, and Chillblast.
While the news is sure to please Horizon fans in general, there are some restrictions for the promotion. The free bundle will only be good through select retailers. It is also exclusive to the AMEA region (Europe, the Middle East, and Africa). Furthermore, the offer is only valid with the purchase of a Ryzen 3600, 3600x, 3700x, 3800x, 3900x, or 3950x.
You may want to stay tuned for updates about when the game is officially headed to PC, too. Sony's PlayStation 5 showcase event is scheduled for tomorrow at 1:00 p.m. PT / 4:00 p.m. ET / 9:00 p.m. BST. This event could very well hold the announcement we've been waiting for.
Horizon Zero Dawn will be available on Steam when it comes to PC.