When we first heard of the PC port of Guerrilla Games and PlayStation exclusive Horizon Zero Dawn, it was exciting news. Having a new audience jump into Aloy's world and experience one of the premier action-adventures on offer in the AAA space seemed like a no-brainer for either side. While we were satisfied with the game itself, the technical side of things could do with some work. It was not exactly a perfect port.
As more players start to get their hands on Horizon Zero Dawn, more complaints will start to pile up. As expected, Steam user reviews for the game have resulted in a "mixed" level. There are several complaints of crashes, poor performance, and overall disappointment with the port. Those are all justified with the current state of the game.
As one of the crown jewels in the PlayStation ecosystem, this is hardly acceptable, even for a PC port. In response to the criticisms, Guerrilla Games has released a statement.
Handling the issues

"We have been monitoring all of our channels and are aware that some players have been experiencing crashes and other technical issues. Please know that we are investigating your reports as our highest priority," the statement read.
"We appreciate those who have already taken the time to report their issues on Steam, Reddit, or via our website. If you are still encountering crashes or bugs, please continue to use those spaces, or refer to our FAQ if you are unsure of how to proceed. Your reports are, and have already been, incredibly helpful for our teams."
No exact reasons were given for the various issues. However, fans can rest easier knowing that the developers are hard at work to rectify them. When performance is not an issue, Horizon Zero Dawn remains a beautiful spectacle with a solid foundation of action and adventure to be had. The combination of exploration and combat with robot dinosaurs is amazing. The intriguing story will also keep you wanting more. In our review, we found the game to be "gorgeous and innately playable, even if the open-world gameplay it presents will feel overly familiar to most."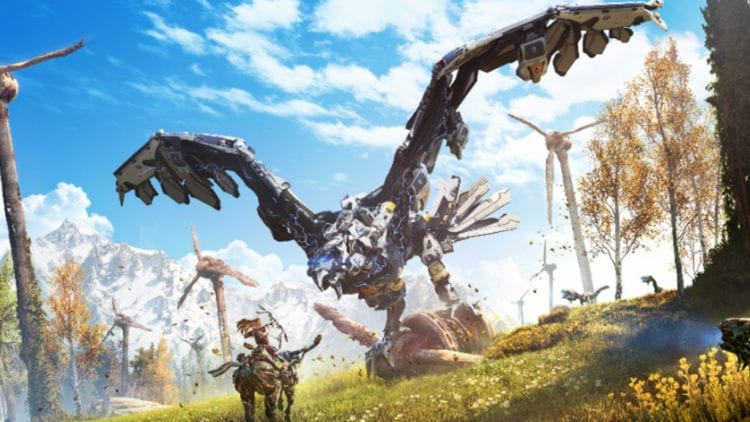 Now, once Guerrilla Games has a handle on things, I am sure the Horizon Zero Dawn reviews will reflect that. With a sequel already announced for next-gen consoles, having an invested fanbase will go a long way.