It is certainly a big week for virtual reality gaming. Following the reveal of both Stonx's affordable VR body tracking and PlutoSphere looking to enable accessbile VR streaming, one of the leaders in the VR arena decided to make its own move as well. HTC has announced its next generation of VR body trackers with Vive Tracker 3.0, as well as the more interesting Facial Tracker.
According to a new press release, the Vive Tracker 3.0 will feature up to 75% more battery life, is 15% lighter than before, and has a 33% smaller footprint. Basically, players will be able to enjoy a more comfortable VR gaming session for a longer duration.
As for the Facial Tracker, HTC claims it will have near-zero latency and is able to track facial movement at a high degree of accuracy. Cheek, lip, jaw, teeth, tongue, and chin movements can all be tracked.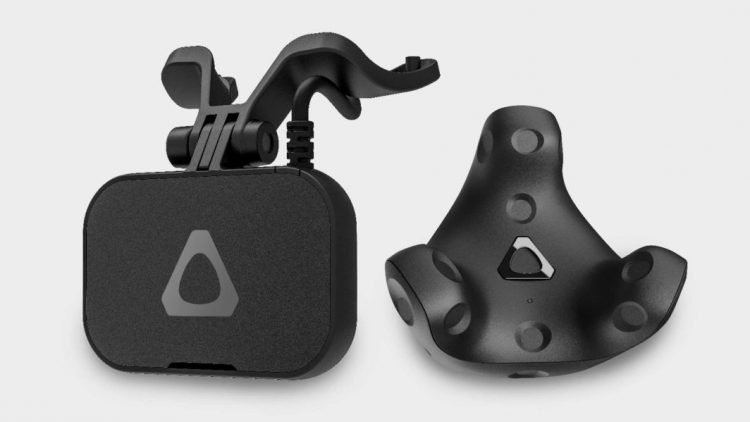 Future proofing
The arrival of the HTC Vive Tracker 3.0 will surely enhance any VR setup running with the previous generation hardware. However, things will be more interesting with the addition of the Facial Tracker.
VR chat continues to inch closer to replicating reality, though how developers can utilize that remains to be seen in terms of design. However, it will definitely allow developers to leverage better technology for animating characters and could potentially shorten the development cycles for VR games in the future.
Both the HTC Vive Tracker 3.0 and Facial Tracker will cost $130 USD each. If you are looking for a full setup, that is quite a hefty sum to fork over. However, as the technology gets better and more games support full-body tracking, this might just be worth it in the long run.
Of course, there are a bunch of other options out there if you are looking to save. The Oculus Quest 2 is still our go-to for an affordable entry into the VR space.