It goes without saying that 99 percent of us are just here to play games. However, there exists at a small fraction of the gaming community that might be interested in making their own. Aspiring developers and gaming fans can do just that via a new offering from Humble Bundle — the Humble Unity Bundle. It features various assets for the Unity Engine as well as several amazing games that use it. Games include Oxenfree, Torment: Tides of Numenera, Shadow Tactics: Blades of the Shogun, and many more.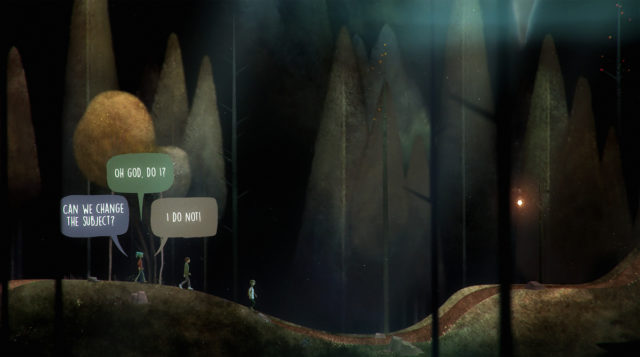 Humble Unity Bundle — Pay What You Want (PWYW) Tier
For as low as $1, you can get the following games:
Oxenfree
AER: Memories of Old
You can also obtain the following Unity assets:
Inventory Pro
UFPS: Ultimate FPS
FlowCanvas
Pay More Than the Average Tier
Currently at $12.11 — well that climbed up really fast — you'll get the following games as well as all the content in the previous tier:
Wasteland 2: Director's Cut
The Final Station
Last Day of June
These Unity assets are also part of this tier:
Realistic Effects Pack 4
Ultimate Game Music Collection
GameFlow
Top Tier
Finally, paying for the top tier at $15 for Humble Bundle nets you all of the above plus these games:
Torment: Tides of Numenera
Shadow Tactics: Blades of the Shogun
And, of course, you'll also have these Unity assets:
Discover Unity Game Development – From Zero to 12 Games
uMMORPG
Heroic Fantasy Creatures Full Pack Volume 1
Universal Sound FX
Gaia
Humble Unity Bundle — The Verdict
This is an easy choice to make. The PWYW tier nets you so much value-for-money that it's almost criminal. You get Oxenfree and AER, which are already great games in their own right. Plus, you also get some additional Unity assets.
If you do want to maximize and get more bang for your buck, the Top Tier for $15 remains the best option. If you're a fan of classic RPGs, then you'll feel right at home with Torment: Tides of Numenera. The same goes for Shadow Tactics: Blades of the Shogun, which is one of the most lauded indie titles in the last two years.
The main selling points, however, are the Unity assets and learning tools that can kickstart your career in game development. You can see one such example in the video above, which details the features of landscaping and world-building tool Gaia. True, we may not be geniuses when it comes to programming. But if you're someone who's been interested in developing your own games, the Humble Unity Bundle is a good start. Kudos to Humble Bundle for delivering yet another great offering!
You can check out the Humble Unity Bundle here. Let us know which tier you bought. Enjoy playing (or making) those games.