Last month's Humble Monthly brought us the goodies with Just Cause 3 XXL, Wizard of Legend, and Project Cars 2. Humble revealed the latest games in the bunch which includes many hit indie titles.
Humble Monthly January 2019 Late Reveals
Observer
Qube 2
Sundered
Regions of Ruin
Darkside Detective
Leading the pack is Observer. Made by Bloober Team, the minds behind Layers of Fear, Observer lets you delve into the minds of criminals and psychopaths. Think of it as cyberpunk horror. It's also something I enjoyed playing for a few hours after getting home from vacation. I'd liken it to a terrifyingly good icing on the cake after last month's early unlocks. I'm also keen on trying Sundered which I heard is a well-made "Metroidvania" game.
The rest of the late reveals come in all shapes and sizes. Qube 2 is a Portal-esque first-person puzzle game. Regions of Ruin and Darkside Detective both have that retro feel with their presentation, but have their unique quirks. The latter has had a few detective cases added as content for players.
Humble Monthly February 2019 Early Unlocks
Yakuza 0
Tom Clancy's The Division
If you have a taste for the weird and wonderful, then you can't go wrong with Sega's Yakuza 0. Story-wise, the game acts as a prequel for the entire franchise. Still, don't let that fool you because this is the biggest and most engrossing that the series has been.
The open-world beat-em-up is an ode to the games that came before it, with numerous side quests, engaging NPCs, and general quirkiness thrown in for good measure. You can run a cabaret business, help out unique characters, or even play classic Sega games in an arcade. It does feel like the world is yours for the taking.
But while Yakuza 0 might get you excited, the other early unlock might make have you scratching your head. The Division isn't necessarily a "bad" game. Although it started off on the wrong foot by disappointing many fans — with tedious and unimaginative Incursion "raids," as well as Dark Zone PvP exploits — Ubisoft has since worked on improvements. The problem is that it's on the tail-end of its active lifespan.
While you can still play the game and even find some enjoyment, you're more or less doing it with just a few thousand players. Steam's charts show that only 9,100 players logged on yesterday. Though that doesn't account for Uplay gamers, it does indicate that the player base may be thinning out.
Still, with The Division 2 releasing on March 15, you could use the game to prepare for the sequel. At the same time, you'd also be filled with dread knowing that the remaining player base will probably jump ship once the sequel is out. Be reminded that it's for Uplay and contains only the base game.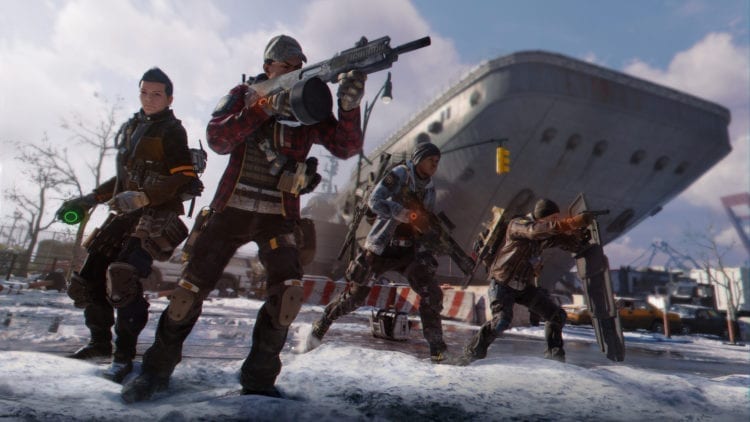 The Verdict: Pause For A Month
I will rarely advise anyone to pause a month of their Humble Monthly subscription. That's because the offerings are already well worth more than the $12 payment. Still, if you're particularly stingy and are looking to make the most out of what each Monthly delivers, then this is a good time to pause.
Yakuza 0 is a brilliant, weird, wacky, and action-packed game; it's enough to consider the subscription. It's just that The Division holds back the entire package. Whereas the Humble Monthly previously offered Destiny 2 back in June 2018, it still remains an expanding game that you can continue to play while you're thinking about getting future expansions. It's not the same case for The Division, which has its sights on the sunset. It feels more like an addition just to entice you to try the sequel in two months' time.
In any case, if ever you are interested, you can always check out the Humble Monthly here. We'll let you know the mystery games that will be revealed on February 1.