Steam tends to do a bit of "spring cleaning" from time to time. More often than not, we'd hear of dozens being removed at a time. But, today's quite different. That's because Steam has been removing not dozens but hundreds of games for the past few hours. The news was first posted by Redditor Thomasthe1st after spotting a huge listing from the website Madjoki.com. As the Redditor noted in the topic:
For the last hour, a ton of games have been removed from the steam store, and Valve are still removing games every second at this very moment. Probably a massive store cleanup leading up to the sale in less than 24 hours, feels like after years of ignoring asset flips and broken games on the store, Valve are finally addressing the issue.
Steam's spring cleaning
Madjoki.com's banned list shows four pages of games that have been removed from Steam (each page lists around a hundred games and DLC). For instance, there's a game called KickHim that was removed a few hours ago. The video above from YouTuber Meka_Hunter shows you a bit of gameplay. The YouTuber even notes that it's "a sh**** Steam game for those Steam achievement hunters out there."
You can still find KickHim's metadata via Google search where the game is described thusly:
Kick him – it is very fun game for haters furious neighbors. In life you can not always pour out their anger on a stranger, which starts early in the morning to make repairs or the like to annoy you. But in this game you can do whatever your heart desires. Kicking, beating, drilling them.
Well, okay then. Another example of a game that was removed earlier today was Brain in my Head. Apparently, it's "a funny, casual arcade shooter with stylish graphics." You get to "kill zombies and have fun." This was also one of Brain in my Head's screenshots: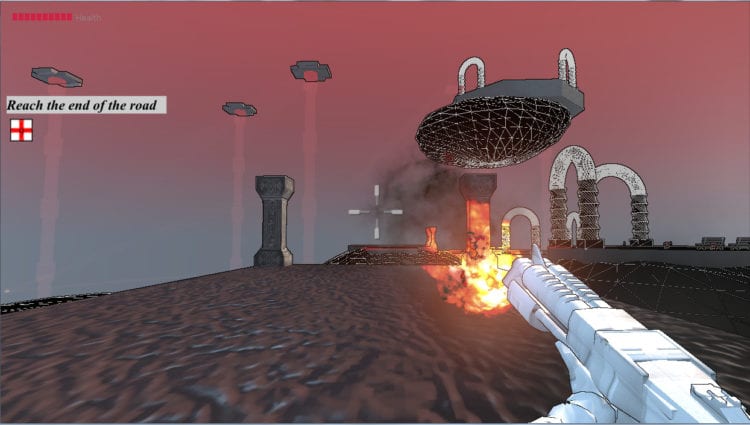 If you're worried about AAA titles or indie gems suddenly disappearing, don't fret. As mentioned, Steam's "spring cleaning" happens every now and then. Many games that are removed tend to be those of questionable or dubious quality, from ones that are poorly made to those that just focus on the odd anime lewdness. As Redditor Salad_Tongs_1 puts it sarcastically:
WHAT? NO!! SHAKE YOUR MONEY SIMULATOR 2016 BANNED?!?!? MY LIFE IS A LIE!! WHY VALVE WHY!?!?!?
Steam has the largest library of titles, a smorgasbord of everything under the sun. But, at times, it can also pose an issue. In fact, one of the major criticisms levied at the storefront is the lack of curation for its library, whereupon listings may show you games that you'd probably avoid regardless of their description or pricing point. So, yes, Steam cleaning up its library might be seen by avid customers as a good thing, though today is a rare occasion given how many have been removed so far.