The ever-popular battle royale genre recently became even more crowded with the launch of the Hyper Scape beta. Ubisoft's determination to get in on the action seems a bit late to some, but the heavyweight publisher is currently all-in. Hyper Scape Season 1, titled "The First Principle," is set to launch on August 11 via Uplay.
Hyper Scape puts its own spin on the battle royale genre with some of the fastest pacing we've seen yet. The modern setting and futuristic dystopian tone also give it a different feel from the likes of its competitors. On top of that, players have access to a wide array of special abilities. These often result in vertical combat situations and movement disruption. Ubisoft hopes it will be enough to draw players away from other games and help to establish the new franchise.
In fact, it seems that Ubisoft is very aware of the fact that players need a reason to play Hyper Scape. Part of its growth strategy includes a new offer as of today that will reward 600 Bitcrowns to beta players or Twitch viewers with linked Ubisoft accounts. They can be spent however a player chooses, but that's most of the cost of the 950 Bitcrown battle pass. Just be sure to claim those free Bitcrowns before August 3 at 12:59 PM ET.
Ubisoft hopes Hyper Scape Season 1 will claim the battle royale crown
Character customizations and other various cosmetics are something Ubisoft knows must appeal to players in addition to the gameplay. Developer commentary from the recent Ubisoft Forward event promised that players will be excited about what's coming.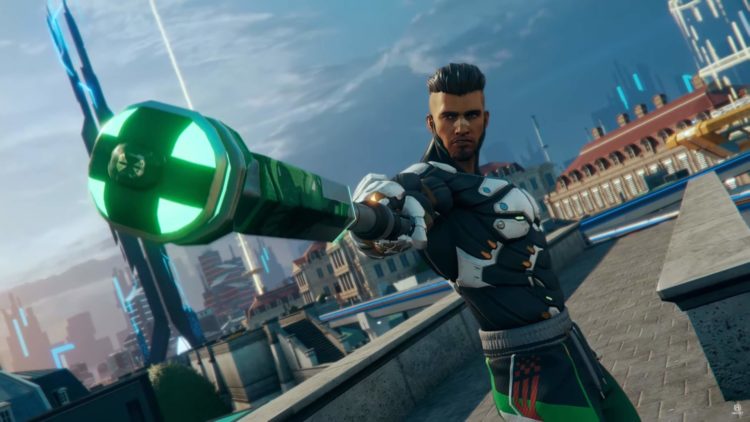 The Announcement Trailer also mentioned that new gameplay content is coming to the game when Season 1 officially begins. The Dragonfly is a new gun that performs well in mid-range fights. The Magnet is a new hack, which will allow users to trap other players. The trailer also teased vague details about several mystery game modes that are coming, as well.
It's still too early to say how Ubisoft's latest venture will turn out. Stay tuned for our review of Hyper Scape Season 1 when it launches on August 11.