AMD held its reveal for the Ryzen 5000 Series desktop CPUs today, but Intel had something to say about its own processors before the show. John Bonini, a company VP and general manager of the gaming division wrote a piece on Medium talking about the companies successes in the gaming space, plus what's next for Intel. It should come as no surprise that things are only going up for Intel, and rockets will power the way. Okay, more specifically, the Rocket Lake CPU architecture will power the way for Intel in 2021.
You may be thinking about how the 10th generation of desktop processors arrived last May. Therefore, it seems a bit early for Intel to be talking about its next generation of desktop CPUs. You would be right in both regards, but AMD's resurgence shows that Intel needs to get back on track with innovation and better product launches if it wants to remain competitive. Intel knows this, and that's why we're already hearing about the latest and greatest thing.
While AMD chugs along with access to TSMC's more powerful and efficient nodes like 7nm, Intel is still stuck on 14nm. This is because Intel owns its own fabs, which is great for profit margins when things go according to plan.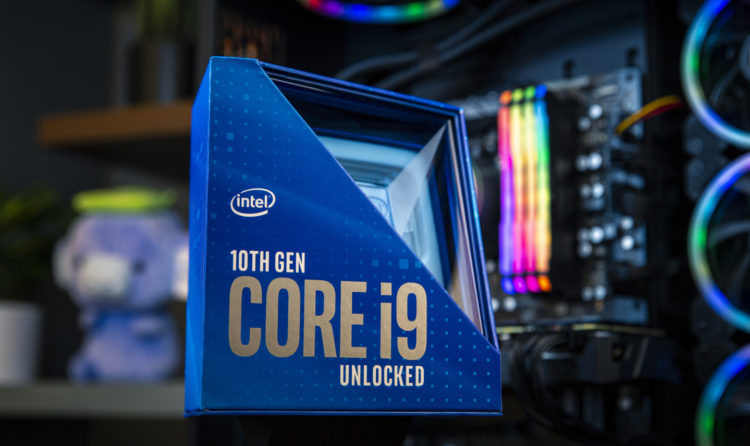 10nm struggle and 14nm mastery
Unfortunately, Intel's struggle with perfecting 10nm and achieving adequate manufacturing yields has been less than desirable. It took the company five years to finally make something impressive which is the 10nm Tiger Lake mobile CPU family. As disappointing as the stagnation has been, Intel has at least managed to achieve incredible feats with 14nm.
For example, the i9-10900K achieves an insane 5.3 GHz boost which provides the best performance in gaming at this time. That's due to Intel's impressive revisions of both its manufacturing processes and architecture. It may allow the company to take some of the lessons it learned on 14nm and transfer them to better, more efficient nodes in the future.
Now with the 10nm Tiger Lake mobile launch complete, you would think Rocket Lake would be a 10nm follow up to the desktop platform. Unfortunately that is not the case, and Rocket Lake will be another iteration of 14nm from Intel. The good news is that according to John Bonini, high frequency clock speeds and IPC improvements should deliver some impressive results. Rocket Lake is based upon Intel's Willow Cove architecture and development is apparently going well.
Bonini expects the lineup to be ready by Q1 2021. That may come as a burn to anyone that just purchased a 10th generation CPU. However, Intel certainly needs to fire back at AMD somehow. A proper 10nm-based desktop successor is not expected until late 2021, so Rocket Lake will be the next successor.
Rocket Lake will also see some solid improvements as far as features go. Bonini confirmed that PCIe 4.0 support will finally arrive, which is one more thing Intel can check off the list of advantages AMD holds. PCIe 4.0 is a big deal in itself, but Intel promises more details are coming soon. Until then, AMD will continue to claim market share.