It's been a hard few months, with COVID-19 and then mass protests in the United States. For many, video games have helped us get through quarantine and days where we feel like the world is falling apart. Enter Itch.io's Bundle for Racial Justice and Equality, which raised over $8 million since it launched last week. The bundle ended earlier today.
A stellar bundle for a stellar cause
The bundle consisted of 1,741 games. That's a number that makes backlogs cry. The minimum donation was $5, but you could pay whatever you wanted. In fact, the highest paying contributor paid $5,000. The average donation was $10 with well over 800,000 contributors.
More importantly, however, the bundle raised far more than its $5 million goal. The total amount raised came in at $8,174,985. Proceeds from the sales will go to the NAACP Legal Defense and Educational Fund and the Community Bail Fund, split 50/50 between them. Both organizations stand on the front lines of fighting for racial equality in the United States.
Some of the games featured in the Bundle for Racial Justice and Equality included Night in the Woods, Celeste, Walden, and A Mortician's Tale. Few people will likely play all of the games they purchased, much less download them. Even so, it's wholesome knowing that the gaming community can come together like this in difficult times.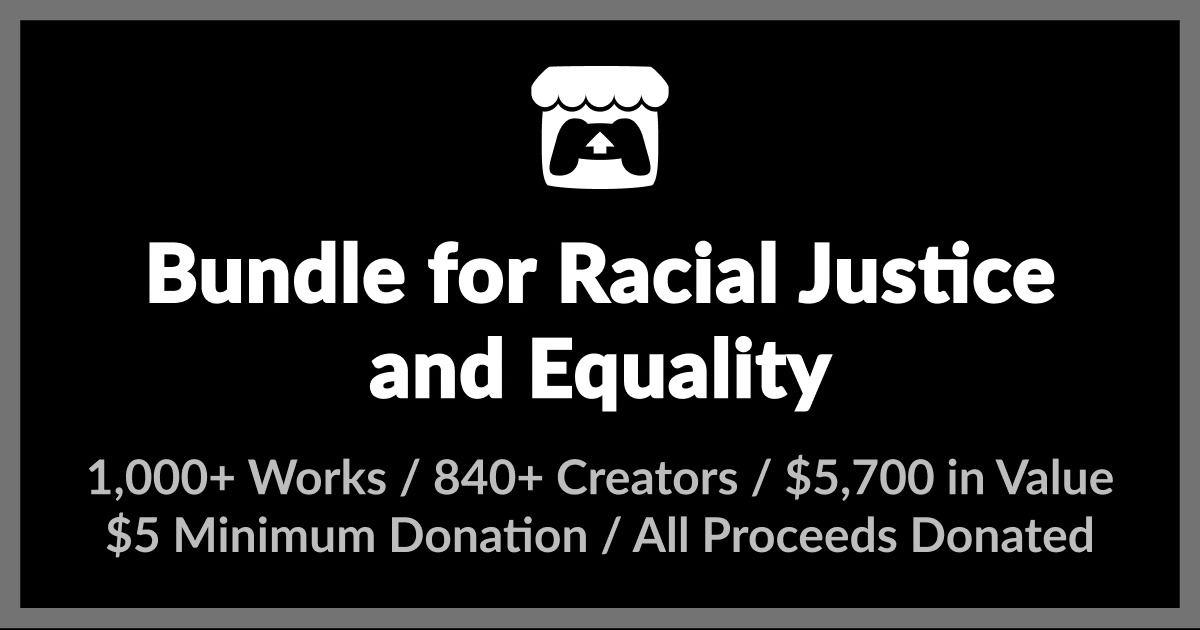 Other ways to give
If you missed out on Itch.io's Bundle for Racial Justice, then check out Humble Bundle's latest offer. For $30 or more, you get plenty of media. Not only can you pick up Observer and Kerbal Space Program, but you can sit back and read some Ghost in the Shell and Shaft while planning your next Starfinder session.
Like Itch.io, the proceeds from Humble Bundle's current offer will go towards racial justice organizations, including the NAACP Legal Defense Fund and The Bail Project. The offer is good for one more week, so check it out and see if it has anything that you like.