It's still surprising that a single game can be developed by a single-person studio. Games like Toby Fox's Undertale stand as evidence that you don't always need a massive budget or team. ITTA, a bullet-hell title developed by Jacob Williams, too shows that a single person can create something visually appealing.
The story so far
The story of ITTA thrusts a young heroine into a strange and "cosmic" world, fending off giant bosses in boss-rush gameplay. No worries, though — she's got her father's revolver to smoke any potential threats. Oh, and she's got a ghost cat to guide her along the way. The end result is to explore, survive, and ultimately find peace.
From more than humble beginnings
The start of ITTA's development came during Williams' stay in a psychiatric ward. Williams has stated, "I started designing ITTA in late December 2016 while staying in a psych ward. I was at the lowest point of my life. 'Itta' is Japanese for 'gone.' It was to be a bleak, depressing game, with no hint of levity or hope."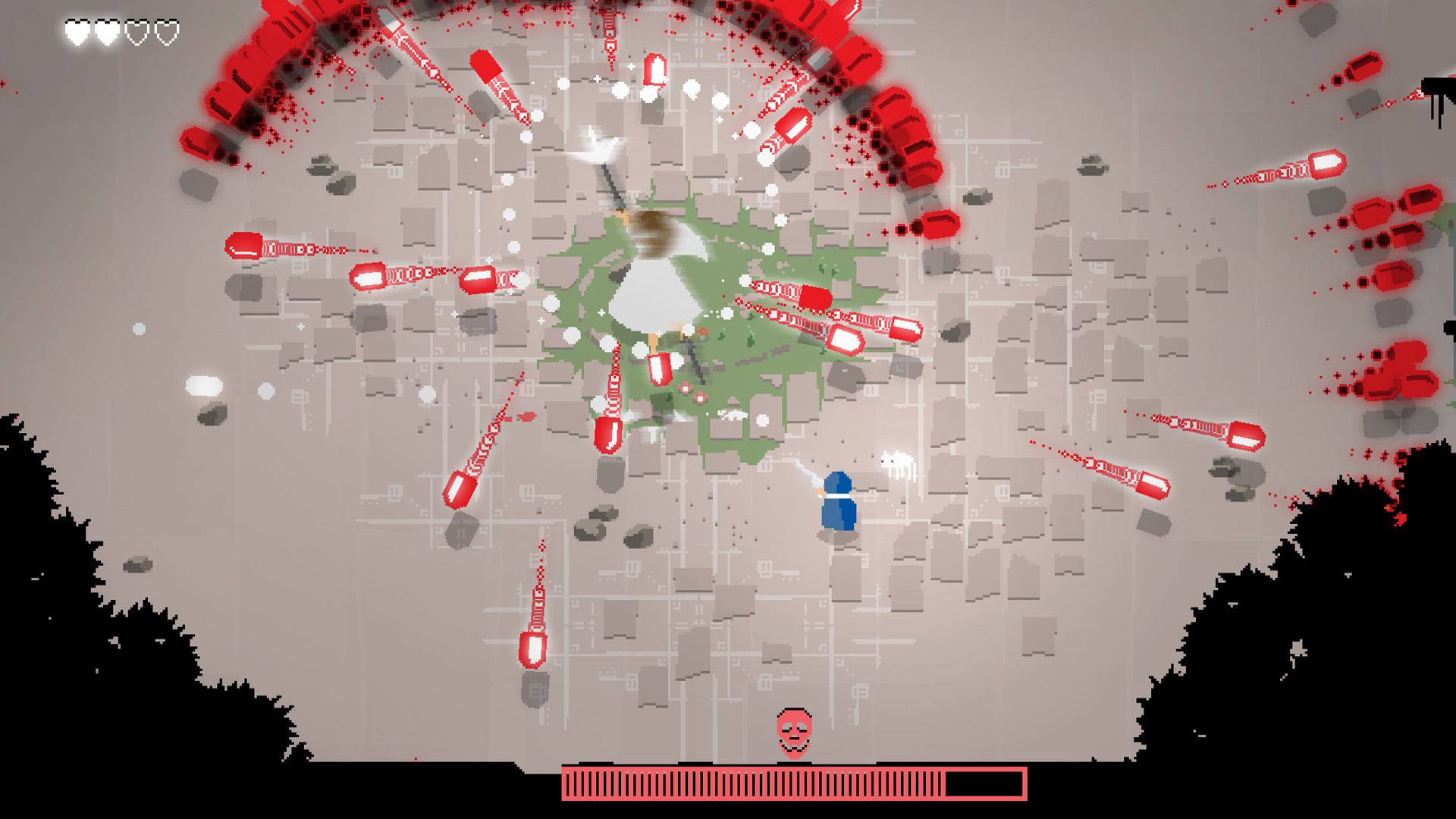 While this doesn't sound like your typical journey into game development, things started to change for Williams over the course of his stay:
Near the end of my stay, an older woman around 60 who had been there for the better part of a year approached me and gave me a goodbye present – a papercraft she had made earlier that day. As a reminder to myself I made her papercraft a prominent symbol in the game, dotted around the world.
ITTA is currently in development with a planned release on PC and Nintendo Switch. There isn't a firm release date at this time. However, it is noted that the game will release in 2020 for the two platforms. Jacob Williams' studio is called Glass Revolver. ITTA will also be published by Armor Games Studios and can now added to your Steam wishlist.