The upcoming film based on Gearbox Software's Borderlands franchise has been adding some serious star power to it for awhile now. The latest big name to join the Borderlands movie cast is Laurie Strode herself, Jamie Lee Curtis.
For those living under a rock since the '80s, Curtis has been a Hollywood mainstay for years. Early in her career, she was best known for starring in the original Halloween directed by John Carpenter. She has returned to the role a few times, including the confusingly titled 2018 redo sequel, (what do you even call them anymore?) Halloween. So yes the Halloween franchise has three movies in it, all called Halloween. Well, it's still less confusing than Hellraiser. She most recently appeared in the spectacular murder mystery romp, Knives Out.
Anyway, Curtis is no stranger to nerd culture herself, including video games. In fact, she famously visited the former world fighting game championship EVO in 2015 dressed as Vega from Street Fighter. Or Balrog if you're in Japan. Why does all this stuff get so confusing? According to The Hollywood Reporter, Curtis is set to play the role of Dr. Patricia Tannis.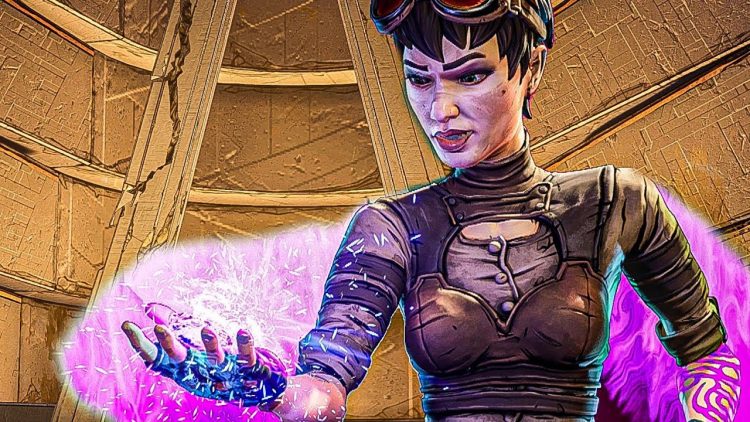 Jamie Lee Curtis joins the Borderlands cast, but who is Tannis?
For those who haven't played any of the Borderlands games, Tannis is an archeologist who was integral to the plot of the first game. She also provides missions in Borderlands 2, and even appears again in the third entry, once again a key part of that game's story. So, it is a big part with lots of story for the veteran actor to get into. Tannis also has a history with Lilith, who will be played by Cate Blanchett in the film. They're both joined by Kevin Hart, who is coming in as the soldier Roland.
The film is being directed by Eli Roth, who also directed Hostel, Cabin Fever, and played the iconic "Bear Jew" in Quentin Tarantino's Inglourious Basterds. The script was written by Craig Mazin, who won an Emmy in 2019 for his work writing on the HBO limited series Chernobyl. As the movie is so early in development, it will be a long time until we see anything resembling a release date, let alone a trailer.