Fans of VR games have a promising new adventure to look forward to. Inspired by classic '90s adventure games, Journey for Elysium will make its way to HTC Vive and Oculus Rift on October 31.
Inspired by mythology, Journey for Elysium sends players down into the Greek underworld. There, they explore environments, solve puzzles, and face challenges as they try to reach Elysium, the place reserved for gods, heroes, and righteous mortals. The game has a familiar story: uncover your past and find redemption. However, the game's style, combined with its clever take on VR gameplay, makes this one stand out.
The black-and-white art style certainly catches the eye. This style takes inspiration from French artist Gustave Doré, who made wood engravings to illustrate myths and fairy tales. The color palette sets the mood for a grave and perilous journey while also helping the game highlight important items and areas by adding a splash of eye-catching gold.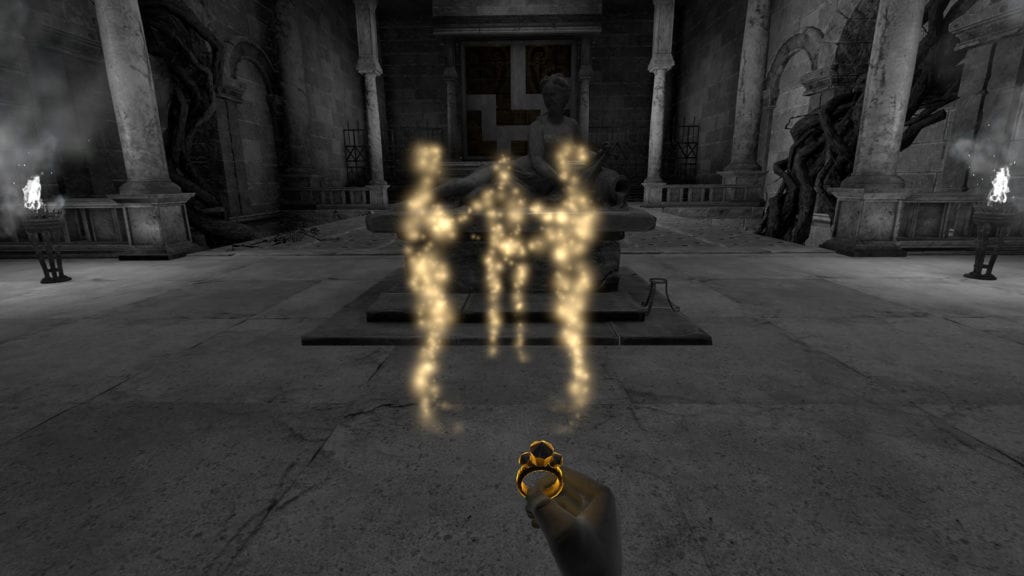 Styx and stones
Journey for Elysium has a solution for one of VR's nagging problems: How do players move? Walking around always feels stilted, since players usually have to stand in one place while they play. The game's answer? Rowing a boat.
For the most part, players use the River Styx as their mode of transportation, letting them grasp an oar and row through the dark waters as they travel the underworld. However, not every part of the game takes place on the water. To move around on land, players have to make do either with analog controls or by teleporting from place to place.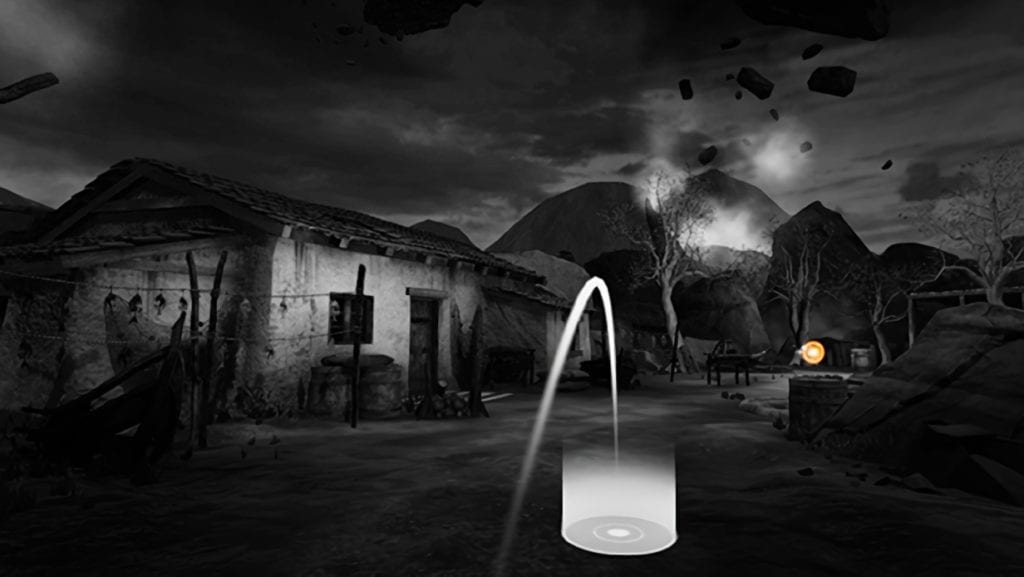 Outside of movement, using motion controls to solve challenges looks promising. VR excels when it lets players grab and mess with objects. If the puzzles are varied enough, and the atmosphere keeps players' attention, then freshman developer Mantis may just have an unforgettable experience on its hands.
Interested players can add Journey for Elysium onto their wishlist now.