Torn Banner Studios has been hard at work perfecting the medieval combat found in Chivalry 2. While it may be taking a longer time than originally planned, fans of the visceral combat found in the series need not wait that much longer. The release date of Chivalry 2 has now been set for June 8. If you are eager to get swinging early, a closed beta will kick things off this coming March 26.
The announcement comes via this week's Epic Games Store Spring Showcase. Ever since the first game arrived in 2012, fans have been eagerly awaiting a full sequel. Nine years later, that desire will finally be fulfilled.
There is no denying that the medieval combat found in Chivalry was a huge draw back in the day. This was none more apparent than when 2019's Mordhau arrived on the scene. However, the popularity of such games has since fallen off.
The hope is that the release of Chivalry 2 will be the shot in the arm for the genre.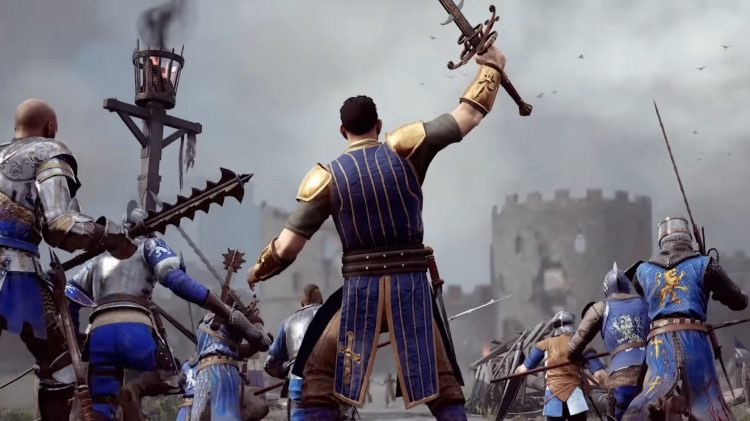 A taste for blood
We had the chance to preview things in February last year. Needless to say, the combat was the big showcase. Momentum has become a huge part of the proceedings, and combat feels even better this time around. Torn Banner Studios has also given players more freedom in how they play.
If ever you wanted to throw a flaming chicken at your opponent, Chivalry 2 is giving you that opportunity. Then again, the more skilled players will obviously enjoy the game more. There are large-scale 64-player maps, as well as smaller deathmatches. Pick your poison.
While the release date of Chivalry 2 is a few months away, you can get a taste of things with the closed beta. You just need to pre-order the game on the Epic Games Store to get in.