The world of Microsoft Flight Simulator is growing ever bigger with the mounting releases of new add-ons. While there are dozens upon dozens of airports cropping up, of course, the real stars of the show are new planes. Well-known add-on company Just Flight has stepped up with its first civil aviation release for the simulator, the piston-engine Piper PA 28R Arrow III.
This GA workhorse is bringing a whole slew of features to the modern sim that take advantage of the shiny new tech. This includes an in-depth IFR-capable cockpit complete with avionics, a lighting system, high-res textures, PBR materials, and a sound package that delivers "authentic" custom Arrow engine sounds.
Just Flight created this model by using its research from an actual real-life Piper Arrow aircraft. As a result, Just Flight was able to create both the model itself, its cockpit and included systems with a lot of attention to detail. So much so that the cockpit even has a significantly worn-out look to represent the age and experience that this aircraft has.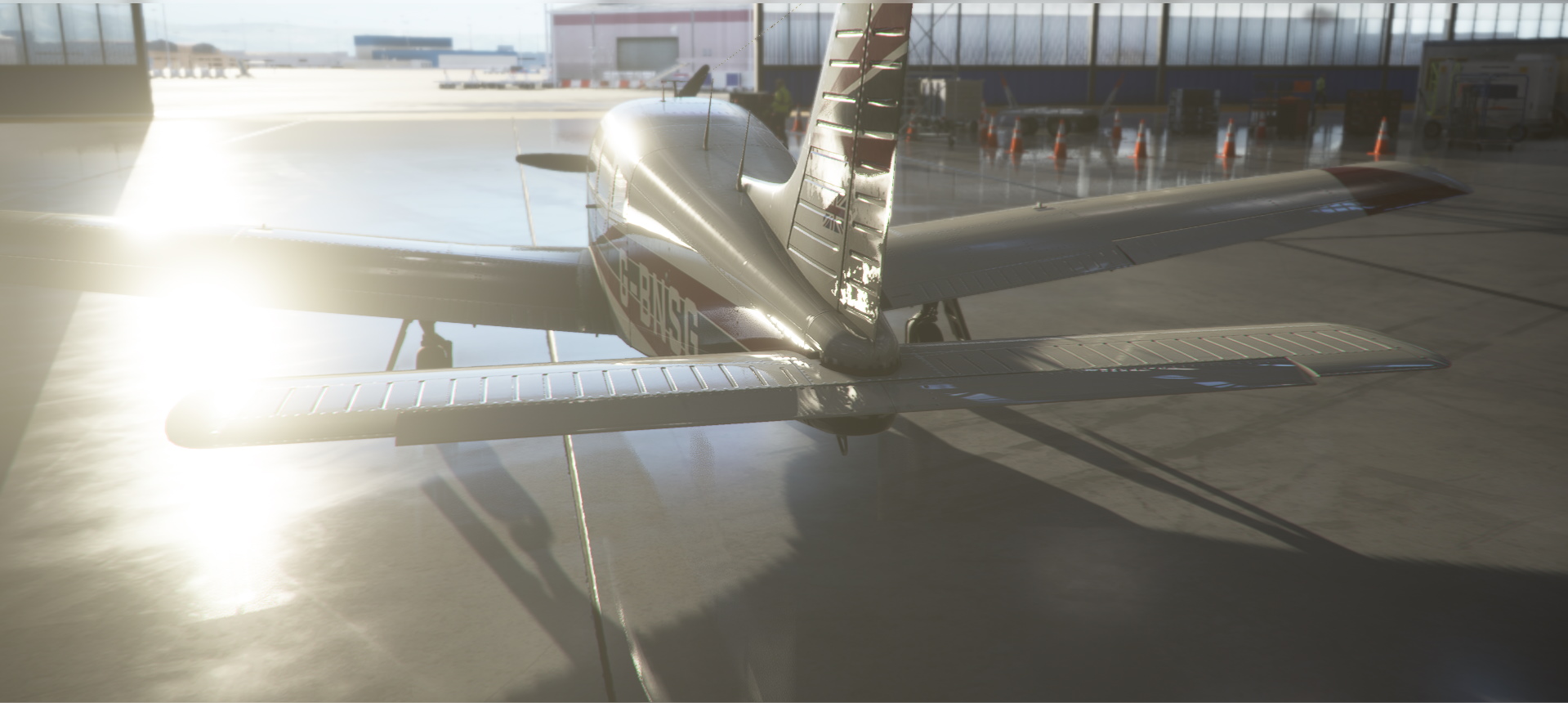 The workhorse returns
Despite being manufactured decades ago, the Piper PA-28R Arrow III is still regularly flown in countries all over the world today. It's known for being a good aircraft for flying small groups as well as an easy aircraft to learn in for both instrument and general flight training. Though it's neither quick nor incredibly sleek by today's standards, it remains as a reliable workhorse for pilots both in the sim world and real world.
What's probably the fanciest thing about Just Flight's rendition of the Arrow is that the developers have included an iPad in the cockpit which functions as an EFB. Essentially, it's responsible for controlling various aircraft options like switching the GPS module, setting up different kinds of failures, and even allowing players' to open and close all three of the Arrow's doors — just to name a few.
Just Flight's Piper PA-28R  Arrow III is available now for $44.99.